Why Join the Goering Center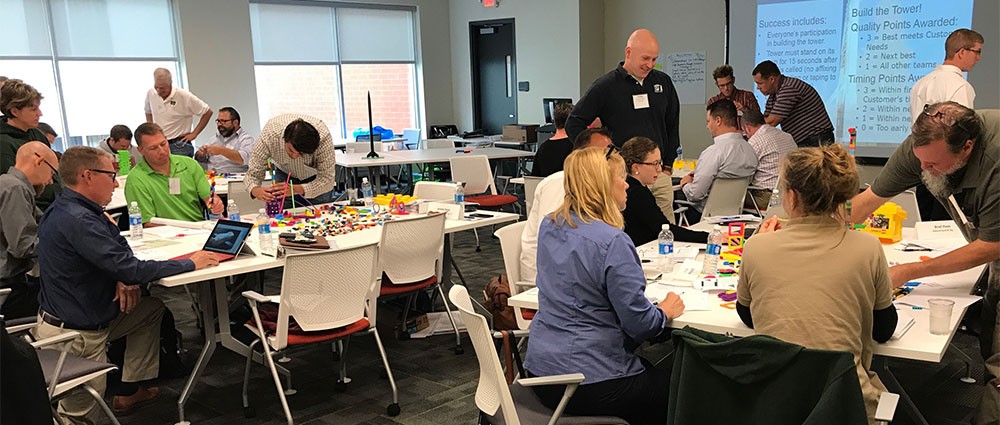 The Goering Center launched in 1989 with a generous endowment from John Goering. Mr. Goering continues to support the Center's mission as an active board member and benefactor.
The Center is affiliated with the University of Cincinnati's Carl H. Lindner College of Business.
In the 1980s, John Goering formalized the Center's founding board.

The foundation these pioneers put in place served to grow the Goering Center for Family and Private Business into one of the nation's largest organizations of its kind.
"Without their contributions, we would not have the Center we have today," Goering said. "They set us on a course of being an educational program with training. We are a safe haven where people can talk about their families and their businesses and it stays within the Center."
In the 1980s, my family owned a meat-packing business. We slaughtered hogs to put it simply.  While working at the plant with my father and uncle, I observed something unfortunate between them – conflict. They had an unequal partnership, and the discord planted a seed of curiosity in me. I wondered, "how do family businesses resolve these relational issues?" This is where the "family business center" idea germinated.
Later on, I had some money to invest in developing this idea. In 1986, I met with Dean Leonard Aronoff at the University of Cincinnati's (then-called) College of Business Administration, and he was very supportive of the venture. Next we conducted market research in the community to determine if our idea was original. We discovered programs that focused on the likes of entrepreneurship and minority and women-owned businesses, but none of which were family business-focused. To our surprise, there was a need to be filled - an opportunity. This gave us the green light to form a solid Board of Advisors and lay the foundation.
The connection with UC has been special because I served as an accounting professor, then later as Assistant to the Dean for the College of Business Administration and as University Registrar. The Goering Center is founded on the same missions as the University of Cincinnati, which is to engage people in education, research and community service. Each of these areas are key, but it is the latter area where the Goering Center is impacting people's lives the most.
There is no denying that our mission to serve families is an important one. Family and private businesses are a significant economic driver in the community and a source of growth in employment across our region. The ultimate goal of the Goering Center is to see people succeed in both their family and business life, thus moving forward in their journey. It truly never gets old to hear their testimonies of success.
Thirty years ago, when this started, I didn't think we would be serving more than 400 family and private businesses while being supported by more than 200 volunteers. Today, I am grateful we have progressed to this point, and I'm hopeful that we can impact more lives.