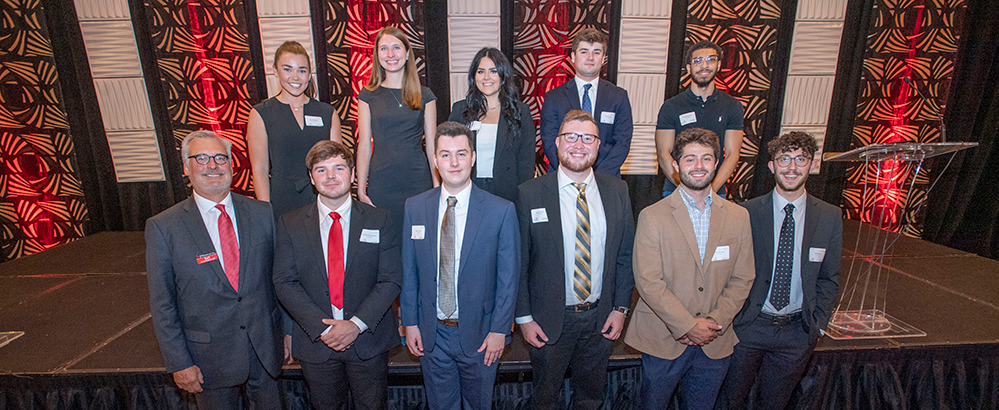 Academic programs, industry outreach, and research are the pillars of the UC Real Estate Center.
The Center sits at the intersection of industry leaders, students, academic programs, high quality research and the real estate community. It is a resource for students and industry leaders to network and become immersed in the real estate industry.
Our partnerships and strong corporate engagement allow the Real Estate Center and its academic programs to excel. Our program is growing, reaching global connections through our local, national and international professional involvement and successful and engaged alumni.

Recent News and Upcoming Events
BusinessWise Radio Segments: Spring 2021
Real Estate Center Executive Director Carl Goertemoeller sat down with BusinessWise radio hosts MCM Partners Crystal Faulkner and Thomas Cooney to discuss various aspects of the UC Real Estate Center, such as connecting students to employment opportunities within the Greater Cincinnati Region and beyond, how real estate touches so many parts of daily life and business, and why it is the fastest-growing program at the Lindner College of Business.
View the four brief segments below:
Meet the UC Real Estate Center
Center Monthly Roundtables "the who's who" in Cincinnati Real Estate
Get Involved with the UC Real Estate Center
Student Engagement and the UC Real Estate Center