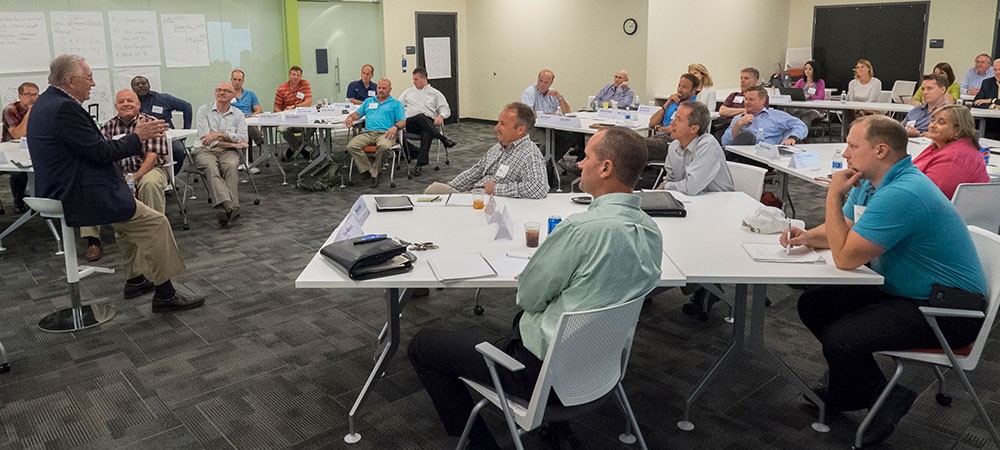 At the Goering Center, we offer a variety of educational programs to help you connect, learn and grow alongside other family and private business leaders. Our single day events, workshops and annual awards event let you hear from subject matter experts, collaborate with and learn from family and private businesses facing the same challenges you are.

Breakfasts are geared towards family and private business-specific topics and oftentimes include a panel of business leaders, who share their own experiences. Topics include innovation in the workplace, growth strategies, healthcare reform, fraud prevention and more.
Core members receive three complimentary breakfast entries with their membership. 
Greater Cincinnati business leaders come together for an informative program covering the topics that are trending in the business world. You'll hear from local CEOs, expert advisors and featured speakers, as they share their insights and perspectives on growing successful enterprises and enduring family and private businesses.

Our educational forums take a deeper dive into the unique challenges that family and private businesses encounter. Subject matter experts address key issues including strategic planning, family councils, effective family communication, estate planning and wealth transfer. 
Interactive workshops are developed specifically for adult learners who appreciate a hands-on and practical application of the topics covered. Come prepared to roll up your sleeves, engage with other members and participate in activities that reinforce the theories behind the lessons.
Our webinars feature the region's top experts alongside Goering Center members discussing topics that matter to business leaders today. Tune in to hear real-world insights that will trigger new thinking and expand your perspective.