Goering Center Membership Types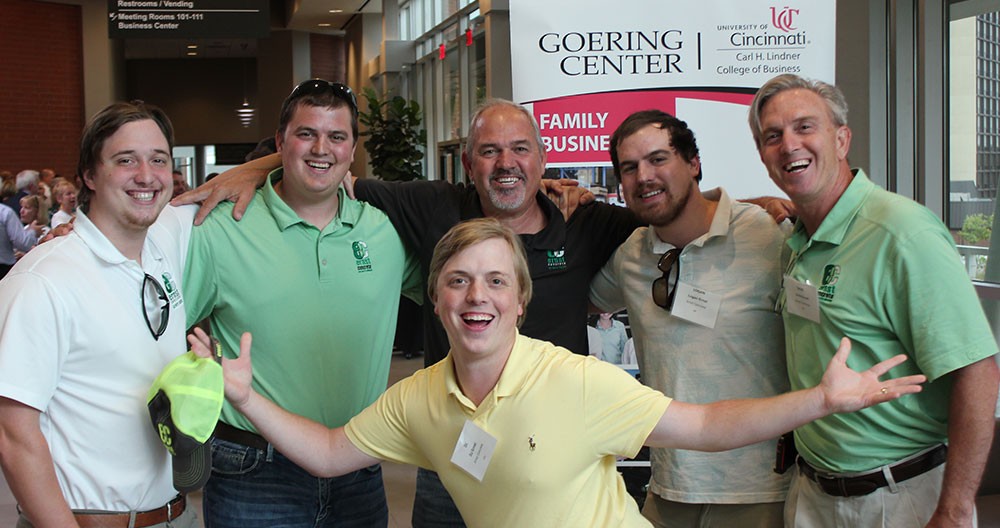 Three types of membership classifications ensure a diverse and rewarding experience at the Goering Center. Our core strength is mobilizing this community of experts and peers to create family and business success. Learn more about our economic impact.
Goering Center Core Members are family and private businesses that aspire to grow and thrive in an ever changing environment. The Goering Center supports their growth through excellence in education, training and connections to a network of skilled professionals and resources. Learn more about Core Membership.
Associate Members have an active interest in the challenges and needs of family-owned and privately-held businesses (our Core Members), but pledge they will not solicit or promote their business to our members so that we may maintain a sales-free environment. Learn more about Associate Membership.
Corporate Partners sponsor and underwrite various programs, allowing the Goering Center to provide high-value and exceptional-quality programs and institutes at beyond reasonable prices. Corporate Partners in return receive member benefits and additional community exposure depending on their partnership level.
To learn more about how you may benefit from a Corporate Partner Membership, contact Carol Butler at 513-556-7414 or carol.butler@uc.edu, or click the button below to register your interest online.
Safe Haven Policy
The Goering Center respects the privacy of our members, and provides a safe haven environment. Members agree not to "cold" market to or solicit other members, but are encouraged to buy from each other. Names, addresses and contact information are strictly confidential and are to be used only for member-to-member communications.