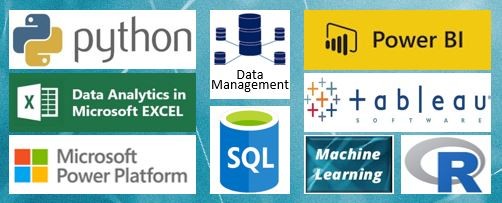 The UC Center for Business Analytics stands at the forefront of data science and analytics education, where our instructors are true masters in their field. Each instructor is chosen for their subject matter expertise and unparalleled ability to craft and deliver training classes in a highly interactive and hands-on way that empowers business professionals. Instructors come from diverse backgrounds including academia, business, and consulting and these experts can teach a range of analytics subjects and techniques.  Other resources are also available to meet specific business needs.
Bradley Boehmke PhD
Brad Boehmke is Joseph S. Stern Professor of Practice and Assistant Professor-Educator at the University of Cincinnati in the Carl H. Lindner College of Business. He is also Director of Data Science at 84.51° where he develops algorithmic processes, solutions, and tools that enable 84.51° and its analysts to efficiently extract insights from data and provide solution alternatives to decision-makers.  He has a wide analytic skill set covering descriptive, predictive, and prescriptive analytic capabilities applied across multiple domains including retail, healthcare, cyber intelligence, finance, Department of Defense, and aerospace.  He works on applied analytic research, develops data analysis software, creates data science educational content, writes books and provides analytic consulting services.
He is also an Assistant Professor-Educator at Wake Forest University, and Air Force Institute of Technology where he teaches business analytics and R programming courses. Previously, he was a Senior Operations Research Analyst with the Air Force and spent many years developing life cycle forecasting, risk and decision analysis models.
Bill Bresler
Bill Bresler is a 'real world' project manager with 30+ years of experience currently leading analytics projects for the University of Cincinnati. He has also taught an undergraduate project management course and presented guest lectures on leadership for the University.Bill started his career as a high school mathematics and physics teacher but soon found a home in the 'accidental profession' of project management. As a project and program manager, he has led teams as small as 2 to as large as 180+ professionals spanning multiple countries. Bill has worked with many organizations and industries including telecommunications, technology, manufacturing, distribution, health care, sports, finance, government and non-profits. Bill's basic 'how to' approach to project management has positioned those he supports to complete successful projects as recognized by the clients served.
Bill is a certified Project Management Professional (PMP®) who holds two degrees from the University of Cincinnati: a dual major MBA in Quantitative Analysis and Marketing and a BSEd in mathematics (major) / physics (minor).
Jay Cunningham
Jay Cunningham is a Lead Data Scientist / Machine Learning Engineer at 84.51°. He currently works at the Forecasting Center of Excellence, developing and evaluating new methodologies for highly granular sales forecasts. Prior to his forecasting work he created and maintained several in-house Python and R packages to facilitate the work of data scientists and engineers throughout 84.51°. His interests both in and out of work involve broadening his deep learning skillset and applying functional programming concepts. His educational background is in mathematics, computer science, and economics, having graduated with a master's degree in economics from UNC Greensboro.
Sherae Daniel PhD
Sherae L. Daniel is an Associate Professor of Operations, Business Analytics and Information Systems in the Carl H. Lindner College of Business at the University of Cincinnati. She earned her Ph.D. in Information Systems from the Robert H. Smith School of Business at the University of Maryland. Sherae's research seeks to reveal how to best manage collaboration challenges in nontraditional work environments. In particular, she seeks to uncover the keys that will unlock doors to future success for OSS collaborators. Sherae's research has been published in premier outlets such as Information Systems Research, MIS Quarterly, and the Journal of Association for Information Systems. She is a member of the Association for Information Systems.
Michael Fry PhD
Professor Fry is Professor of Operations, Business Analytics & Information Systems and Managing Director of the Center for Business Analytics. He has been named a Lindner Research Scholar and he received a Faculty Excellence Award in 2021. Professor Fry previously served as Department Head from 2014 - 2018 and 2021 - 2022. He has been a visiting professor in the Samuel Curtis Johnson Graduate School of Management at Cornell University and the Sauder School of Business at the University of British Columbia. He earned his PhD in industrial and operations engineering from the University of Michigan.

His research interests are in applying analytical methods to decision-making in application areas such as supply-chain management and public-policy operations. Professor Fry has worked with many organizations in his consulting and research including Dell Computer, Coleman Company, Great American Insurance, Procter & Gamble, Cincinnati Fire Department, United States Environmental Protection Agency, Vancouver City Savings Credit Union, State of Ohio Election Commission, Mt. Sinai Hospital and many others. He has published more than 25 papers in leading academic publications, and has received grant funding from National Science Foundation (NSF) and other organizations.

Professor Fry teaches classes at the undergraduate, MBA and PhD levels. He teaches classes in both operations management and business analytics. In 2006 he was awarded the inaugural Daniel J. Westerbeck Junior Faculty Teaching Award; in 2013 he received the Michael L. Dean Excellence in Graduate Education Teaching Award. Professor Fry is a coauthor of several leading textbooks including Business Analytics, Data Visualization, Modern Business Statistics, and An Introduction to Management Science. The fourth edition of the textbook Business Analytics was named 2021 Cengage Product of the Year.
Andrew Harrison PhD
Andrew Harrison is an Assistant Professor of Information Systems in the Lindner College of Business at the University of Cincinnati. His research interests include online consumer fraud, deception, media capabilities, and virtual worlds. He is currently engaged in projects studying the influence of media capabilities on deceptive communication, mindfulness training for detecting online consumer fraud, and information communication technology use to support diversity and social inclusion. He has published or has forthcoming research in MIS Quarterly, Journal of the Association for Information Systems, Journal of Management Information Systems, Journal of Business Ethics, Journal of Information Systems, DATABASE, Business Horizons, and other scholarly journals.
Dungang Liu PhD
Dungang Liu is Associate Professor of Statistics and Business Analytics and Academic Director for the UC Center for Business Analytics at the University of Cincinnati Lindner College of Business. Prior to joining Lindner, Dr. Liu obtained his Ph.D. degree in statistics from Rutgers University (2012) and had a two-year postdoctoral experience in biostatistics at Yale University. Dr. Liu's research interests include meta-analysis, discrete data analysis, and their applications to health care, medicine, marketing, and finance. His research outcomes have been published in premier statistics and data science journals, including the Journal of American Statistical Association, Annals of Applied Statistics, and Biometrics. Dr. Liu is an award-winning educator in business analytics, and his case-study-based classes are well received by professionals. Driven by his strong interest in statistical applications, Dr. Liu has also been actively involved in consulting projects for healthcare, aviation, and insurance companies. In recognition of his research, teaching, and service, Dr. Liu has received college and university awards including Lindner Research Excellence Emerging Scholar Award (2017), Award for Faculty Excellence (2020), and Daniel E. Westerbeck Junior Faculty Graduate Teaching Award (2021).
Gus Powers
Gus Powers is a Lead Data Scientist at 8451º, where he works on developing data-focused Python tools for data scientists and engineers. He has given several Python-based trainings on tool development and maintenance. He holds a MS in Chemistry and a MS in Business Analytics from UC.
Mathew Risley
Matt Risley VP of Risk Management at US Bank and adjunct professor teaching graduate level analytics courses at the University of Cincinnati.  He holds an MA in Economics and an MBA from the University of Cincinnati.
Jeffrey Shaffer
Jeffrey A. Shaffer is a Joseph S. Stern Professor of Practice and Assistant Professor-Educator at the University of Cincinnati in the Carl H. Lindner College of Business teaching Data Visualization and Descriptive Analytics. He was awarded the 2016 and 2021 Adjunct Faculty of the Year Award for Operations, Business Analytics and Information Systems. He is a regular speaker at conferences, symposiums, universities, and corporate training programs on the topic of data visualization, data mining, CHATGPT, and Tableau. Mr. Shaffer has also taught data visualization at the KPMG Advisory University, and for the University of Cincinnati Center for Business Analytics, and many Fortune 500 companies.

Mr. Shaffer is also the Vice President of Information Technology and Analytics at Unifund and Recovery Decision Science, where he previously served as the Chief Operating Officer. Mr. Shaffer holds a BM and MM degree from the University of Cincinnati and an MBA from Xavier University where he was the winner of the 2006 Graduate Student Scholarly Project in Research.

Mr. Shaffer is an author of The Big Book of Dashboards which was on the Shortlist for the Kantar Information is Beautiful Awards in 2017. He curates the TableauReferenceGuide.com and blogs regularly on the topics of Data Visualization and Tableau at DataPlusScience.com which was on the Shortlist for the Kantar Information is Beautiful Awards in 2016.. He is also the co-host of Chart Chat which was awarded the 2021 Data Literacy award for the Most Interesting Data Podcast.
Brett Starr
Brett Starr is Chief Data Officer at Cincinnati Insurance Company and adjunct professor at the University of Cincinnati.  He has 25 years combined of IT Leadership and Consulting experience and has Chartered Property & Casualty Underwriter (CPCU), Associate in Insurance Accounting & Finance (AIAF), Certified Information Systems Auditor (CISA Inactive), Certified Data Management Professional (CDMP), MBA, and Master's in Information Systems.
Brett leads teams that build Systems of Insight. Automated insights is his motto. Valuable intuition on how to measure success comes from the front line worker. Their proximity to the task at hand creates tribal knowledge unique to their team. Blending data analytics and machine learning with front line and hands on expertise leads to best answers, the best next action.
Brett's team empowers the analyst and frontline teams with self-service business intelligence and analytic solutions. They leverags the latest in solutions and techniques. Though he leads support for legacy pipelines in traditional ETL and COBOL, he also has been steadily moving workloads to Cloud-based, SPARK, and NoSQL based solutions. He also creates Machine Learning models to assist decision making and drive to the optimal outcomes.
Ethan Swan
Ethan Swan is a senior engineer at ReviewTrackers, where he develops web application services to analyze customer reviews of businesses, using a variety of languages and frameworks. Outside of work, he's spent much of the last year experimenting with large language models, particularly how they can be employed in software development. He previously spent several years developing Python tools for data scientists and analysts. He has been teaching Python courses since 2016. He holds a BS in computer science and an MBA from the University of Notre Dame, and is an adjunct instructor at UC.
Glenn Wegryn
Glenn Wegryn has more than 30 years of global experience in Analytics. He spent 28 years at Procter and Gamble, most notably as the creator and leader of P&G's award winning Supply Chain Analytics Group. He is a three-time finalist for the Franz Edelman prize awarded annually by the Institute for Operations Research and the Management Sciences (INFORMS) for advanced analytics applications. Wegryn and his team were recognized for optimization techniques that saved P&G hundreds of millions of dollars.

Glenn, former Executive Director of the UC Center for Business Analytics, retired from P&G in 2012 and founded Analytic Impact LLC, an independent consultancy providing supply chain analysis and Analytic thought leadership to organizations looking to gain the competitive advantage analytics can offer to them. An active speaker and advocate for Analytics in the Boardroom, Glenn has shared his experiences at conferences, CIO and CMO events and has been an invited speaker at Fortune 500 companies, and at University of Cincinnati, Wayne State and University of Texas at Austin events. He currently serves as an advisor to the Business Analytics programs at UC and UT. Glenn earned a BS in Quantitative Business Analysis from Indiana University and is an INFORMS Certified Analytics Professional.
Gabe Welp
Gabe Welp is the Business Intelligence Practice Leader at AMEND Consulting. Gabe oversees projects developing enterprise-wide reporting solutions and creating strategies for large-scale analytics deployments. Gabe works with a diverse group of companies spanning multiple industries. While specializing in Microsoft's Power Platform (Power BI, Power Automate, and Power Apps), Gabe has experience working in Tableau and Qlik. Gabe has conducted 50+ Power BI training courses with the University of Cincinnati Center for Business Analytics. Gabe received his BA in Economics from Brown University, and worked at The Kroger Co. in their finance group before joining AMEND in 2018.
Nick Woo
Nick Woo is currently VP of Product and Head of Growth at AlignAI. His professional data work spans aerospace, automotive, insurance, consumer-packaged goods, and nonprofits, earning Lean Six Sigma Black Belt certification during his time at Ohio State. Nick started his career in systems engineering, statistics, and organizational psychology; working in organizations like Boeing and Honda in setting up early data science functions before shifting into product and transformation leadership roles. He provides workshops for data science, engineering, management & analytics teams to help advance their AI capabilities and volunteers with Franklin County Children's Services.