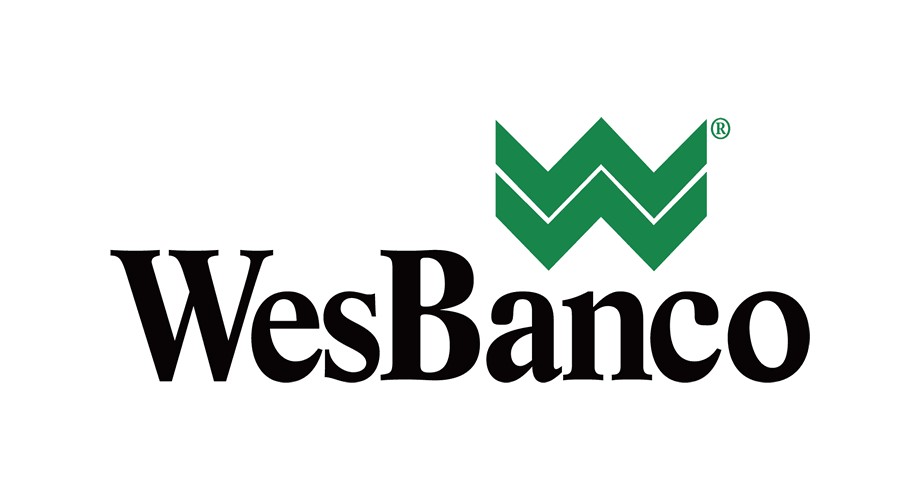 WesBanco, Inc. is a multi-state, bank holding company headquartered in Wheeling, West Virginia. WesBanco's banking subsidiary,, WesBanco Bank, Inc., with assets of $8.2 Billion, currently operates 142 banking offices and 130 ATMs in West Virginia, Ohio, and Pennsylvania. In addition, WesBanco operates an insurance agency, WesBanco Insurance Services, Inc., and a full service broker/dealer, WesBanco Securities, Inc  WesBanco Trust & Investment Services, with $3.9 billion in assets under management, provides trust administration and portfolio management services, and manages five WesMark mutual funds. WesBanco is traded on the NASDAQ Global Select Market under the symbol WSBC.
We merge technology with people to support our commitment to personal customer service. That's why WesBanco is, by all accounts, the smarter, faster and better bank for you.
WesBanco services include the full range of Commercial Banking products and services – Lending, Leasing, floor planning and Depository Services including Treasury Management, Merchant Services, Retirement Service Programs,  and Internet Banking.  Additionally, our Personal products include a full array of deposit and internet services.  For high income and family businesses we have a Private Banking and Wealth Management Group that provide Deposit Solutions, Lending (mortgage / personal), Credit Cards, Online Banking, Investment Management, Financial Planning, Trust Services and Retirement Planning.
Past/current involvement with the Goering Center
WesBanco is an Associate Member of the Goering Center.
Special offer for Goering Center Core Members
WesBanco will perform a thorough analysis of your current loan and deposit relationship and make recommendations with a compelling statement where improvements and general enhancements can be made.