Center for Business Analytics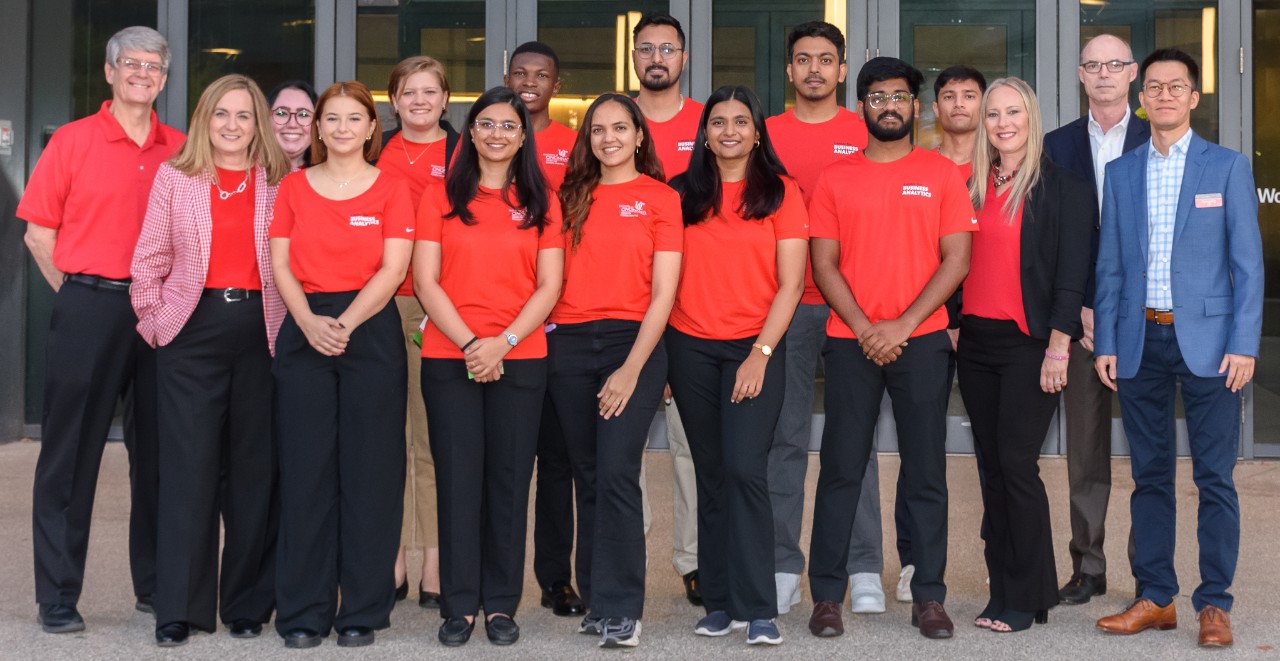 More than ever before, organizations are collecting massive amounts of data in an ever-increasingly complex decision-making environment. Analytics is a key capability needed to unlock the value in that data to generate insights and make better decisions—from top line growth to bottom line cost savings to improvements in medicine and community well-being. UC's Center for Business Analytics is here to serve organizations— locally and nationally—to be best-in-class in analytics.
HOW WE SERVE OUR MEMBERS AND THE COMMUNITY

Leadership Development
Representatives of Member organizations participate in forums facilitated by the Center to increase their understanding of current analytic trends, develop talent and drive organizational success.
Public Events
The Center promotes the awareness of analytic methods and their effective application within corporate, small business, public sector, and academic communities by hosting several events each year including the Analytics Summit and Data Science Symposium.  These events, which draw hundreds of participants and internationally recognized speakers, also facilitate active networking for attendees.
Professional Analytics Training
The Center offers non-credit short courses to the public on current analytic techniques, taught by recognized experts in their respective fields. Courses on Data Visualization, Tableau, MS Power BI, Python, R, Analytics with Excel, Data Management and SQL are offered regularly in modern education facilities. These courses help organizations upskill existing talent in a cost-effective and time-efficient manner.
Analytic Problem-Solving
A variety of options are available to organizations to utilize the Center to help analyze and solve their most important problems.  Professional project management, talented students and experienced academic experts converge to provide cost-effective solutions utilizing state-of-the-art analytics to increase origanizational value.
Student Engagement
The Center helps facilitate identification of the best candidates from UC's award-winning analytics programs for an organization's recruiting pipeline. The Center can help organizations identify talent through Center projects and company information sessions with targeted student audiences for both internship and full-time employment opportunities.
NEW ON-LINE LIVE TRAINING CLASSES - OPEN FOR REGISTRATION
Advanced MS Power BI   September 14-23, 2020
4 online sessions Details and Registration
SQL for Business Analysts (no prior SQL experience required):   September 15-24, 2020 
4 online sessions  Details and Registration
Additional courses will be added soon.
Data Science Symposium 2020 - Online -October 6, 13, 20 & 27 - 12:00-2:30 PM
Keynote Speakers Announced for Data Science Symposium 2020
 Jason Pontin, Contributing Writer To Wired And Senior Advisor At Flagship Pioneering, and Jude Schramm, Executive VP and Chief Information Officer, Fifth Third Bank have been confirmed as keynote speakers.    Please check here for details or sign up for our email list below to receive event updates.

The Virtual Analytics Summit 2020 has ended but you can access speaker videos here
April 19-21, 2021 @Sharonville Convention Center
Interested in speaking or sponsoring at Center for Business Analytics events and meetings?  Contact Larry Porter   porterlc@ucmail.uc.edu
A flyer highlighting the center's work is available at our offices on the 3rd floor (3420) of the new Lindner College of Business, 2906 Woodside Drive, Cincinnati, 45221 or as a downloadable PDF.