Warren Bennis Leadership Institute
Beginning in Fall 2023, the Warren Bennis Leadership Institute will be the interdisciplinary home for leadership development at the Carl H. Lindner College of Business and the University of Cincinnati.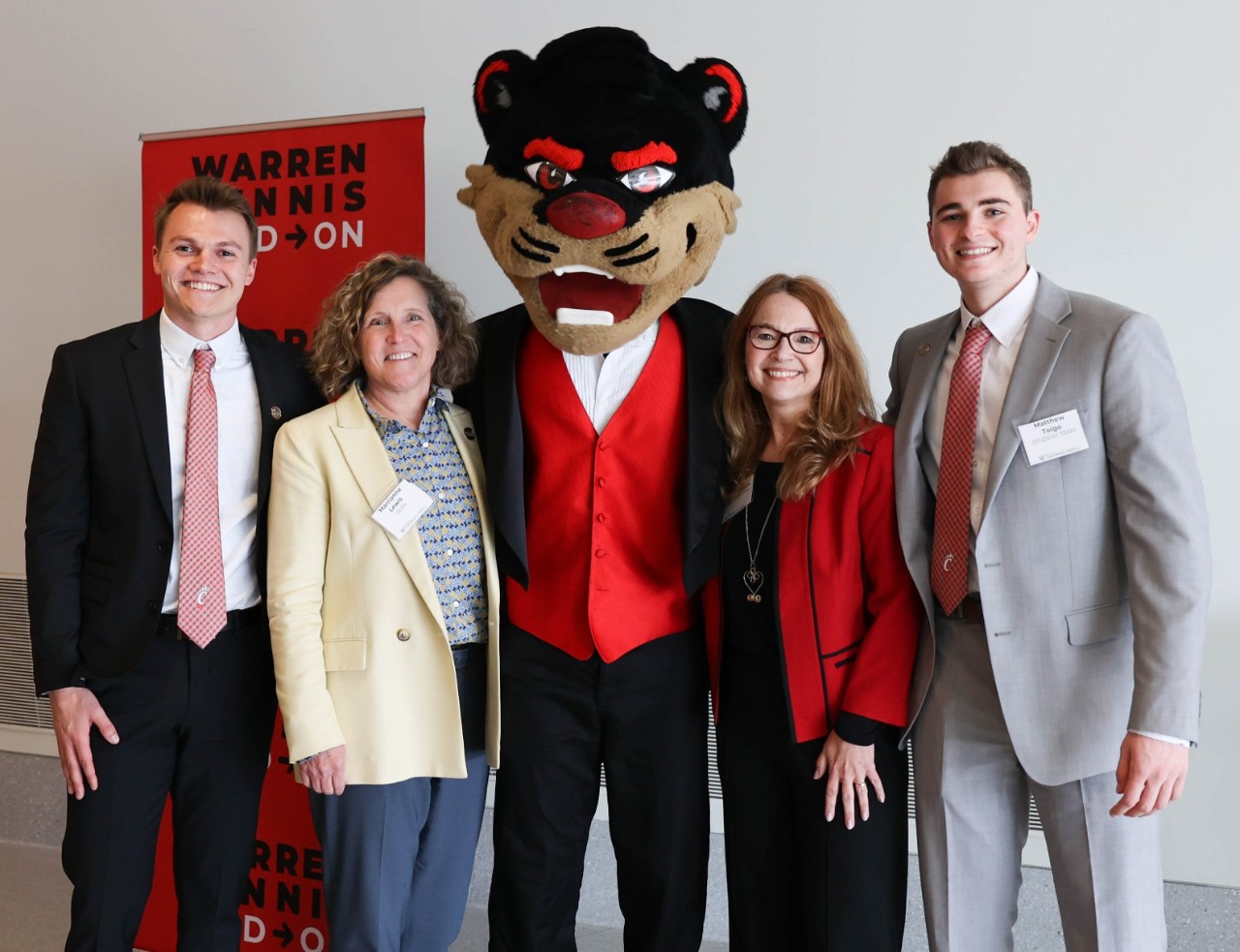 Building on the legacy of Warren Bennis, UC's 22nd president and also known as the "Father of Leadership," who believed leaders were made, not born. The Warren Bennis Leadership Institute (WBLI) will transform leaders for a better tomorrow by harnessing Bennis' legacy to provide all students with leadership development opportunities such that they graduate believing in their potential to lead and solve problems.
Serve

 as a hub for student leadership scholarship, programming, opportunities and events.

Provide leadership education for community leaders through executive education programs.

Function as a research lab dedicated to the study of evidence-based leadership development.
We believe, as Bennis did, that leaders develop early and often, and that leadership does not necessarily reside within a specific person or title. Our core values reflect this approach:
Learner-centered: Guiding individuals to unlock the leadership potential that lies within.
Evidence-based: Practices and programs based on leadership research and theory. We evaluate the impact of our programming and further thought leadership.

Impactful: Leadership for the greater good. We know we have an impact when our students feel empowered and transformed to lead for the greater good.

Inclusive: Interdisciplinary, open to all (students, faculty, staff, alumni and organizational leaders) who we engage to enact our mission.
Experiential: Learning about leadership by leading.
WBLI Programs and Initiatives
The Warren Bennis Leadership Institute creates opportunities for enhanced learning and growth for UC's students, faculty, staff, alumni and community partners. The institute supports a range of activities and initiatives, including:
Student Leadership Development: Leadership courses, workshops and events including the annual Warren Bennis Leadership Experience.
Executive Education: Leadership training and executive education for both for-profit and non-profit community members.
Leadership Scholarship & Research: UC scholars conducting interdisciplinary research to examine and improve the leadership development process and outcomes.
In 2012, Tom Humes, Bus '71, A&S '77, flew to the University of Southern California to interview Warren Bennis about his time as president of the University of Cincinnati. Bennis reflects on his life's work and proudly claims he would not have been the scholar he was if it were not for his years at UC. "They were the most important learning years of my life," he said.
Support the Warren Bennis Leadership Institute