Warren Bennis Leadership Initiative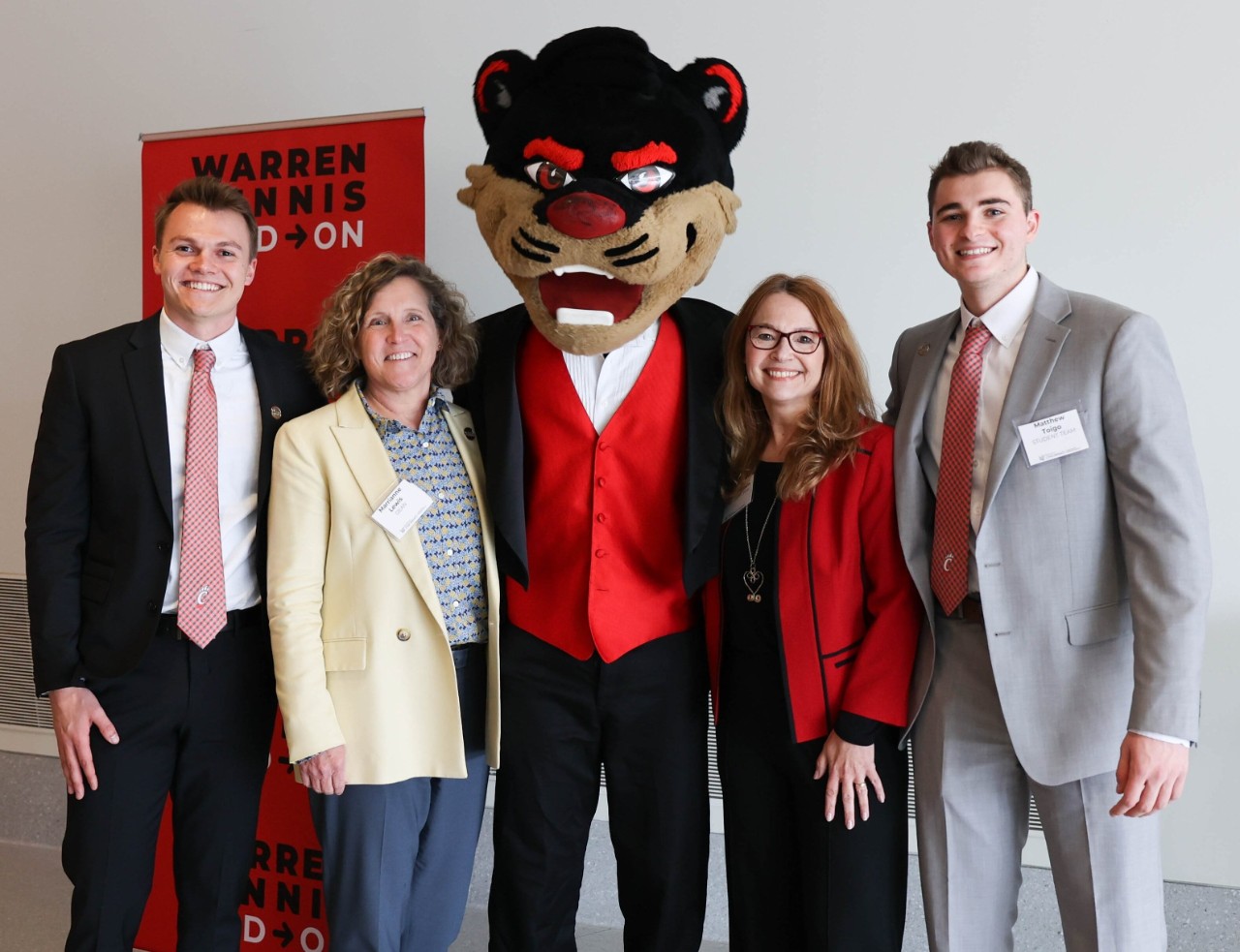 "Leaders must encourage their organizations to dance to forms of music yet to be heard." — Warren G. Bennis 
The Warren Bennis Leadership Initiative (WBLI) is dedicated to creating a leadership movement and an interdisciplinary home for leadership development at the University of Cincinnati, building on the legacy of Warren G. Bennis, the "Father of Leadership" and UC's 22nd president.
In this video, Carl H. Lindner College of Business Dean Marianne Lewis, PhD, and Thornburgh Academic Director Donna Chrobot-Mason, PhD, describe the origin, focus and future of the Warren Bennis Leadership Initiative.
WBLI Leadership Inventory
The Warren Bennis Leadership Initiative team has created an inventory to collect co-curricular and extracurricular leadership development programming at the University of Cincinnati.
Co-curricular activities are those activities that are outside of but can complement the curriculum for a major or program.
Extracurricular activities are those school-based activities not tied to a major or program.

By taking an interdisciplinary approach, the WBLI intends to centralize these opportunities and increase their visibility and accessibility for the UC community. We invite students, staff, faculty, alumni and partnership of this initiative to contribute programming to this inventory.
Examples of these programs could include, but are not limited to:
Clubs and professional organizations
Workshops, conferences or other types of training
Programs designed to develop leadership within a specific discipline (e.g., developing soft skills for engineering majors)
Experiences designed to build leadership capabilities and confidence (e.g., ropes course, outdoor adventures)
In this UC Foundation-produced video, friends and colleagues of Warren Bennis share their memories of UC's 22nd president.
Share Your Warren Bennis Story
The WBLI is collecting stories from those who either knew Warren Bennis or who have been influenced by his work. These stories will motivate, change our thinking and inspire action at WBLI. Even if you did not know Bennis, the WBLI would still like to hear your leadership story.
Support the Warren Bennis Leadership Initiative