Ready for Next.

Ready for Lindner.
Bold. Business. Learning.
At the University of Cincinnati Carl H. Lindner College of Business, we empower business problem solvers to tackle some of the world's biggest challenges. It's a philosophy that not only drives our success, it improves lives.

Our five powerful distinctions make for a top-notch business education and together, create an unparalleled combination of transformative experiences and opportunities:
Experience-Based Learning

UC invented cooperative education in 1906. And today, our commitment to "learning by doing" has never been stronger. Paid, professional work experiences allow students to practice theories learned in the classroom—so every Bearcat graduates with a degree and a resumé.

Top 5
in the nation for co-op
[U.S. News & World Report]
1,400+ Lindner students complete a co-op or internship per year.
Lindner co-ops and interns earn an average of $9,600 per semester

.

88% of Lindner students

obtained a full-time job within three months of graduation (71% survey response rate).

Lindner students with four or more professional experiences are more likely to find work within three months of graduation and earn an average starting salary in excess of $57,000.
 
The Lindner Career Services staff is specifically dedicated to business students like you. You'll have access to:

Virtual Interview System
Career Assessments
Resumé Critiques
Career Fairs
Networking Events
Employer Information Sessions
Online Networking Portal
Job Search Strategies
Professional Workshops and Events
Weekly Job Announcements

 
A Problem-Solving Mindset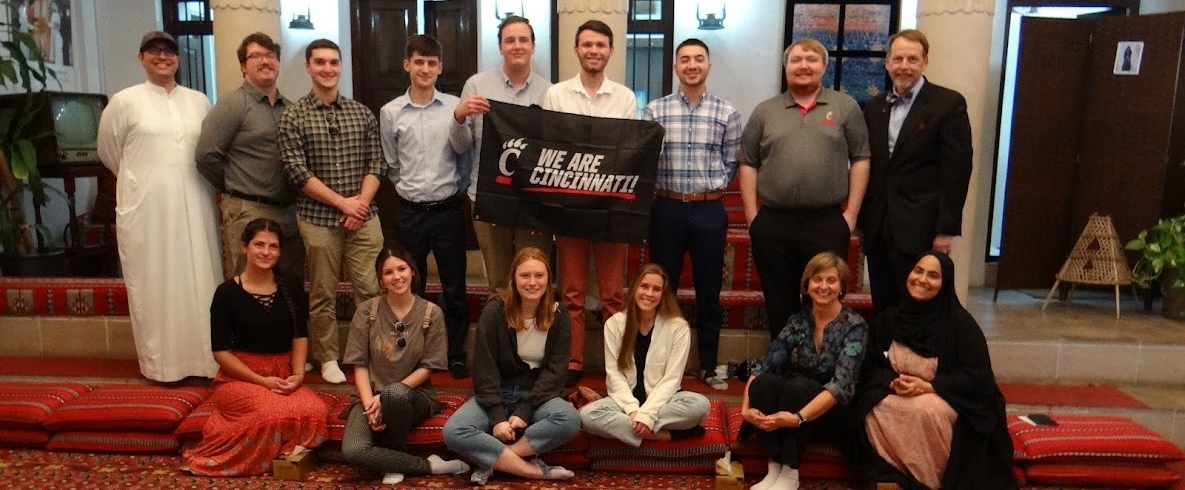 You don't have to wait to change the world. You'll start on Day One at Lindner. A learning community of approximately 25 students will soon become your second family. Taking the majority of your first-year classes together, you'll quickly make friends, discover your passions and identify your strengths. And you'll tackle foundational classes as a team, including Project Strategy, Project Innovation and Project Impact, allowing you to jumpstart your business insight.
 
Imagine partnering with a leading company such as Fifth Third Bank, Kroger or the Cincinnati Reds. Or meeting with executives and performing a strategic analysis of their operations. At Lindner, you'll do just that, learning how to fully research a company and its industry, brainstorm and investigate potential strategies and ultimately present recommendations to the client.
 
Welcome to the exciting world of startups where you'll hone your creative, innovative and entrepreneurial skills, dream up a new product or service and then:
perform market research
develop financial models
create a business plan to support and launch your concept
This is more than a class assignment. It's real-world opportunity. You'll determine the feasibility of an actual business and show off your entrepreneurial chops by participating in the Innovation Quest Elevator Pitch Competition, presented by the UC Center for Entrepreneurship and Commercialization, for the chance to win grants and prizes.
 
Want to make a difference? A Lindner business education isn't limited to the for-profit realm. Through Project Impact, you'll partner with a missiondriven, non-profit organization to drive positive change in our community.
 
"Once upon a time, I think many students chose to study business to figure out how to make money. I think, increasingly, students come to business to make a difference."
— Marianne W. Lewis, PhD | Dean Lindner College of Business —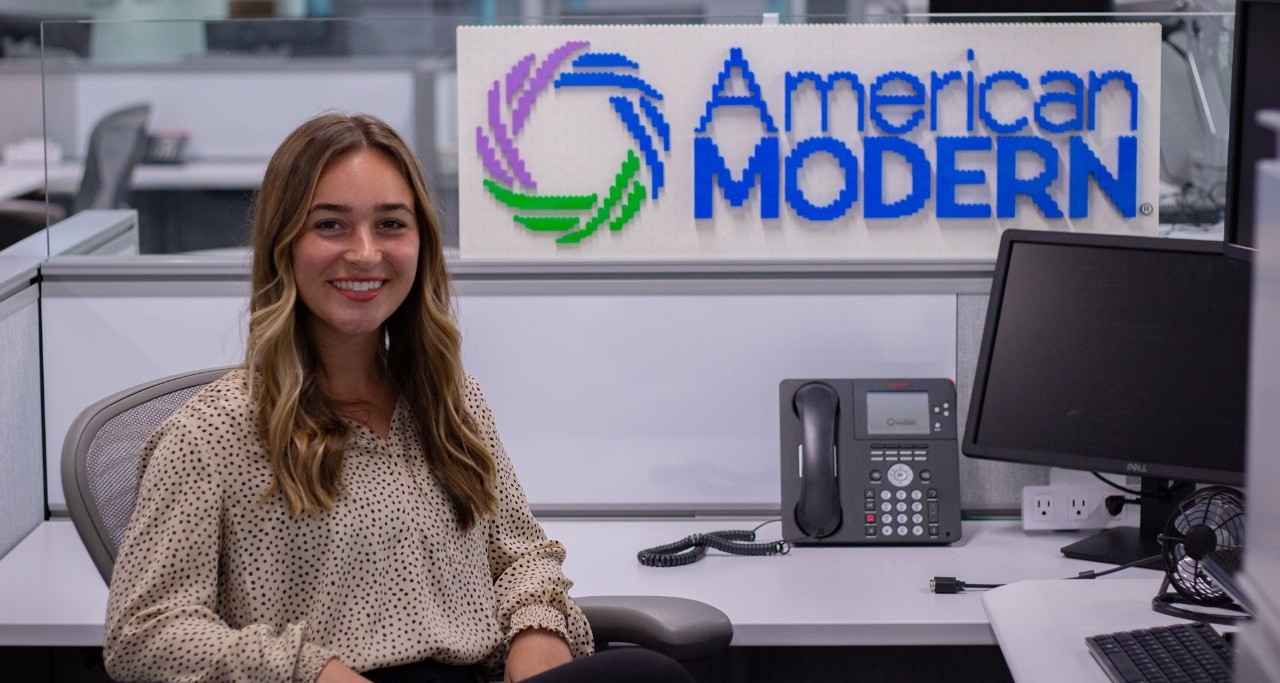 As a first-year student, you're not expected to know exactly what you want to study, much less what you want to do for the rest of your life. We believe exploring your options is part of what college is all about. And at Lindner, you'll get straight down to business exploring where you can go with your education.
Coupled with Lindner Professional Experiences (co-ops or internships) and study abroad opportunities, our academic advisors and career coaches help students build their own, customized multi-year plan.
 
This course, taught by the very academic advisors you'll meet with one-on-one, is designed to help you finalize your intended major by exploring all Lindner disciplines and finding the best fit for you.
 
Want to add a non-business major or minor to your academic plan? You can! With 402 possible combinations, UC provides a virtually unlimited number of paths to your ideal future.
 
Whether it's a two-week business immersion in Asia, picking up credit hours in South America over spring break, or spending a semester in France, you'll have multiple options to see the world. Our dedicated International Programs office can help you evaluate and plan a study abroad experience like no other.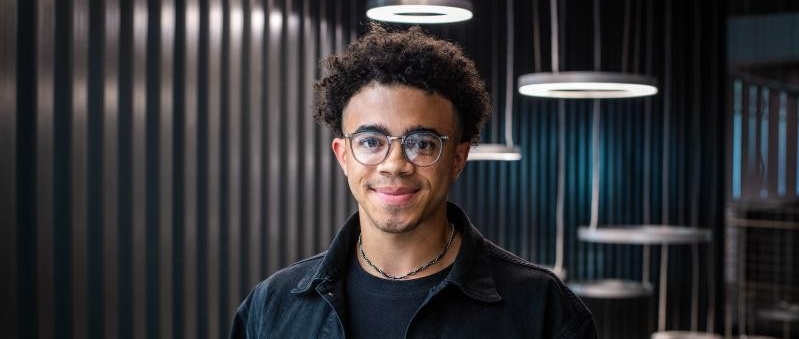 "I think the whole point of being outside your comfort zone is to grow. There's that saying that nothing changes if nothing changes."
- Kalea Lucas, BBA '20 -
[International business and marketing double major Kalea Lucas holds the record for individual undergrad study abroad excursions at UC (8).]

With Lindner as a "home base," students find unlimited possibilities to get involved. In addition to more than 500 clubs and activities campus-wide, Lindner offers programs and student organizations specific to business majors. Our community-within-a community supports both academic and personal achievement.
 
Beyond Counting People... to Making People Count
No matter your background, you'll find a home at Lindner. After all, today's leading companies—and tomorrow's leaders—comprise individuals from a wide variety of geographies, genders, ethnicities and nationalities.
Your journey to becoming an inclusive leader awaits. Not only will you benefit from a sense of belonging and an atmosphere that allows you to be and grow into your best, most authentic self, you'll experience inclusive leadership training that will equip you with the skills to relate and empower all you interact with throughout your career.
The first program at an Ohio business school specifically dedicated to supporting African American, Hispanic, Latinx and Native American students
Personalized academic and career advising
A mentor network and professional development workshops
 
Lindner Women in Business
Business opportunities and resources for women
Corporate speakers and company visits with regional CEOs
Annual Empowerment Day with presentations from top female leaders at companies such as Procter & Gamble, JPMorgan Chase and Facebook
 
Programming, speakers and events to promote an empowering environment for LGBTQ students, faculty, staff, and community allies.
 

Our city's vibrant neighborhoods, world class arts, emerging restaurant scene and big-time sports are just the beginning. Cincinnati is home to numerous Fortune 500 companies as well as a thriving entrepreneurial ecosystem—the perfect place to align ambitions with dreams. And Lindner brings opportunity to UC's front door, hosting events and supporting programs that encourage interaction with the business community.
 

#1
Number 1 city for recent college grads [Forbes]
Our global network of 45,000 Lindner alumni supports current students in a variety of ways—as guest speakers, as mentors, and as active recruiters looking to hire. Whether down the street or in the far corners of the world, our alumni are engaged and passionate about helping you succeed.
In addition to connecting through alumni, you can interact with regional businesses through the college's six research centers, the Kautz-Uible Economic Institute, and 20+ college-specific student organizations, such as:
American Marketing Association
Economics Society
Entrepreneurship Club
Finance Club
INFORMS UC Student Chapter
Johnson Investment Counsel Student Run Fund
National Association of Black Accountants
Ohio Society of Certified Public Accountants
Sales Leadership Club
Students Consulting for Nonprofit Organizations
University of Cincinnati Real Estate Association