The COVID-19 global pandemic will have economic aftershocks for businesses and the professionals businesses employ for years to come.
As a service to Greater Cincinnati, the Carl H. Lindner College of Business at the University of Cincinnati has a renewed dedication to helping our region's workforce recover, pivot and grow during this uncertain time.
Since 1906, the nationally ranked Carl H. Lindner College of Business has enabled students to develop problem-solving skills and hone their business acumen through rigorous academics and harnessing the power of Greater Cincinnati's vibrant business community.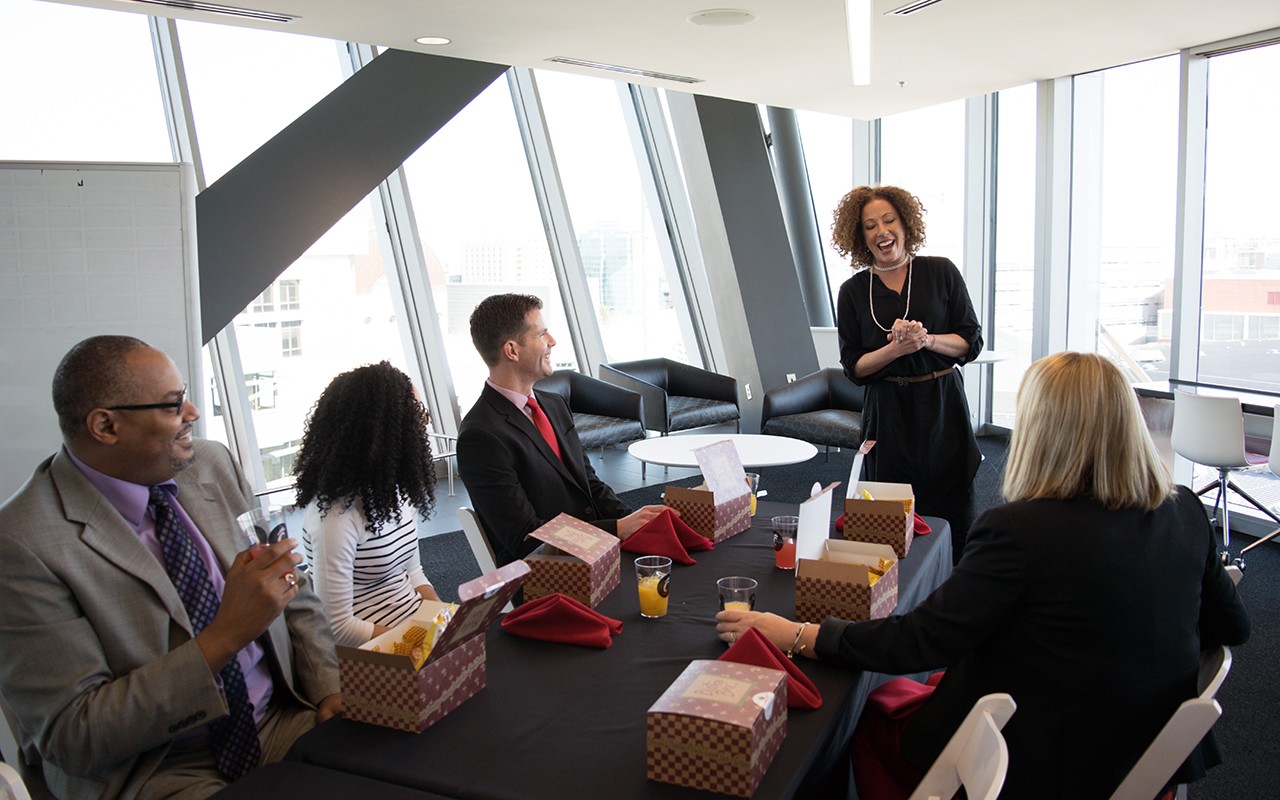 It's your degree. Personalized, customized and immersive, our MBA program welcomes individuals from all professions and educational backgrounds who want to level up their business acumen and problem-solving skills.
Lindner MBA Options
Other considerations
Specialized Masters Programs
You're an individual. Your experiences, skills, and goals are unique. A specialized master's program provides you the opportunity to hone your specific business interests into marketable expertise, all at your own pace.
Specialized Master's Options
Fast. Focused. Relevant. Lindner's graduate certificate programs are a unique, stand-alone option for business professionals seeking specialized knowledge of a specific business function or opportunities to train across disciplines.
Graduate certificates can be completed in as few as eight months and subsequently applied towards an MBA or relevant specialized master's degree.

Upcoming (Virtual) Information Sessions
Learn more about the Lindner MBA, specialized master's degrees and graduate certificates at an upcoming information session. Registration is required to access the Webex. All times listed are Eastern Standard.
General Information Sessions
Specialized Information Sessions

Master of Science in Applied Economics: June 4, 2020, 2 p.m.
Master of Science in Finance: May 26, 2020, 5 p.m.
Master of Science in Finance: June 1, 2020, 5 p.m.
Master of Science in Finance: June 8, 2020, 5 p.m.
Are you ready for
next?
In times of uncertainty, we understand that no resources can replace speaking to an actual representative. Fill out the form below to be contacted by one of a Lindner staff member to uncover ways we can help your business during this uncertain time.
Loading...