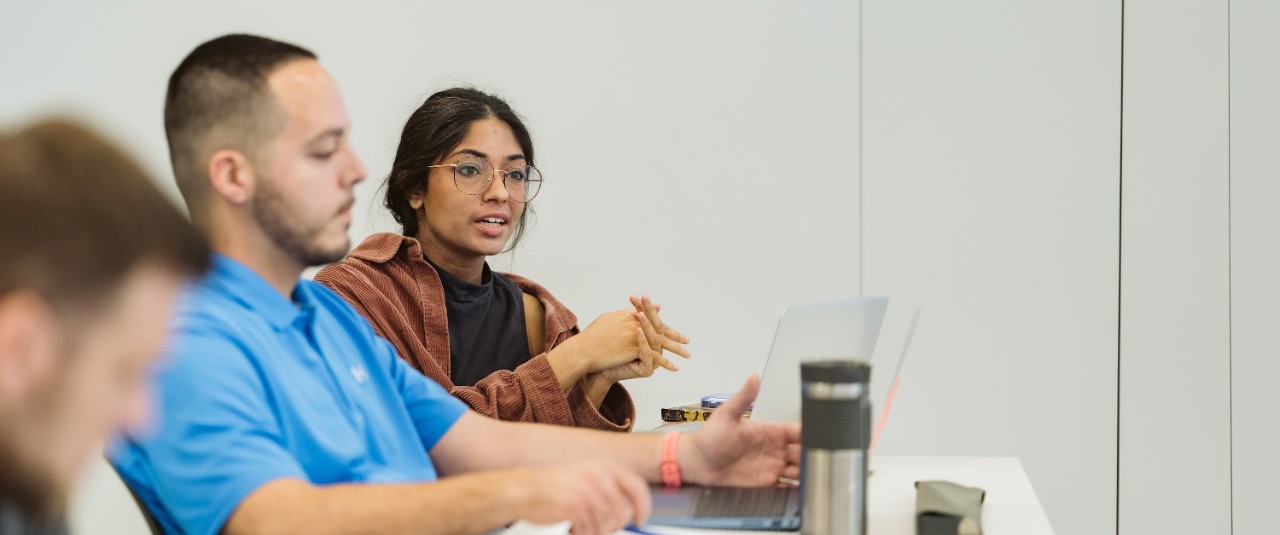 "It gave me that extra edge."
An MBA degree is becoming so essential to business professionals that it is rarely, "Should I get an MBA?", but rather, "Where am I going to get an MBA?" 
Our unique, comprehensive program blends research-based academic concepts with immersive, real-world experiences so you're prepared to pursue that breakout role with the company of your dreams or pivot to a different industry or aspect of business.
Return on your Investment

Personal career coaching and mentorship to help you dive into the marketplace

 — our graduates consistently earn more than 90% job placement rate upon graduation.
A tuition rate that pays off — the average starting salaries for our MBA graduates are often three, four or even five times the cost of earning the degree!
A global alumni network of 40,000+ strong willing to connect and mentor you.
A century of AACSB accreditation.
The Lindner College of Business is accredited by AACSB International, the Association to Advance Collegiate Schools of Business — and has been for the past 100 years.
Flexibility

Full-time, part-time, or online, get into the curriculum at a pace and modality that works best for you.

MBA candidates in our full-time cohort benefit from an accelerated program that lands them in the workforce in a year.
Our part-time or online options are perfect for professionals looking to advance their career while they work.

Opportunity

Partnerships with Lindner's industry-connected centers or Fortune 500 companies that are ripe with networking, research or capstone project opportunities.
Immersive global study abroad opportunities.
Empowering Business Problem Solving
For 115 years, we have fueled professional growth through our distinctive combination of academic and hands-on experiences: our problem-solving mindset, cooperative education, flexible pathways, inclusive community, and Cincinnati setting.

Our students and graduates have achieved great success in business and service, our academic programs have earned national acclaim, and our faculty and subject matter experts have sparked innovation and insights through cutting-edge research. 
Cincinnati: Where Business Booms
Cincinnati is a thriving metro area and a hub of innovation that attracts top business talent from all over the world. The city is home to the headquarters of nine Fortune 500 companies — more per capita than New York, Los Angeles, Boston or Chicago — and more than 300 international organizations that are often the ones competing to hire our students. Cincinnati was recently named the fourth best U.S. city for jobs by Glassdoor and one of the 10 best U.S. cities for recent college graduates by Livability.
Begin your journey today. Learn more.
Watch this short video to learn more about the Lindner MBA from current students, faculty and staff, in their own words.  
Speak with one of our admissions counselors: (513) 556-7020