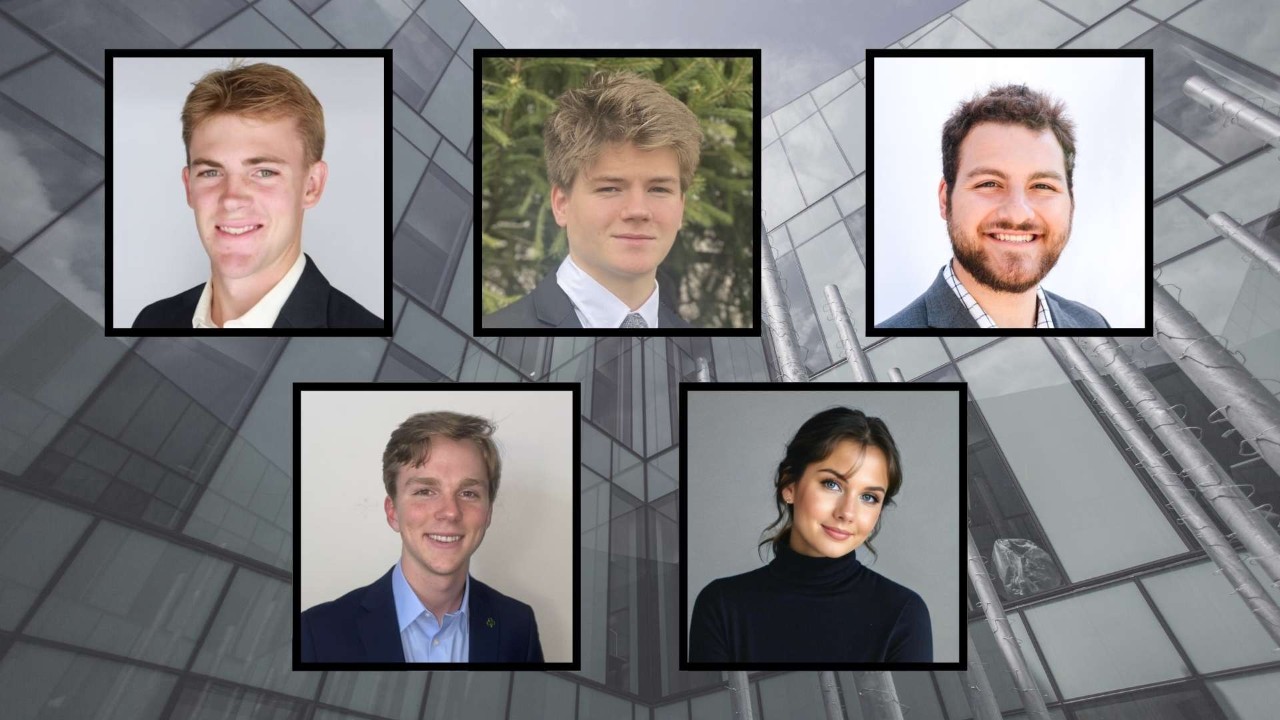 University of Cincinnati Real Estate Association
Real experiences, real results
The University of Cincinnati Real Estate Association (UCREA) is an organization that enables real estate students to learn beyond the classroom by exposing them to real life experiences.
We offer students opportunities to network with Cincinnati's leading real estate professionals and allow them to earn internships, co-ops, scholarships and full-time positions after graduation. Members attend programs in Chicago, Las Vegas, and New York, and have the chance to experience a study abroad program in Europe.
UCREA is open to all UC undergraduate and graduate students at no cost. To be an active member of UCREA, students must attend at least one Real Estate Center-sanctioned event and two UCREA meetings/functions per semester. Meetings include guest real estate executives, and events range from visiting under-construction building sites to touring residential revitalization developments. Other opportunities for engagement include travel to popular US cities.

The University of Cincinnati Real Estate Association is a professional real estate association whose mission is to build better Real Estate students by allowing them to interact with professionals, engage with peers, and increase personal knowledge about various aspects of real estate.
To learn more or to get involved with the UC Real Estate Association, please contact UCREA President Gwyneth Thomas at thomagw@mail.uc.edu.