The Varsity Sales Team (VST) is a group of dedicated students who compete in regional and national collegiate sales competitions. Our passionate students meet weekly with their coaches to prepare for upcoming sales competitions and to enhance their sales skills.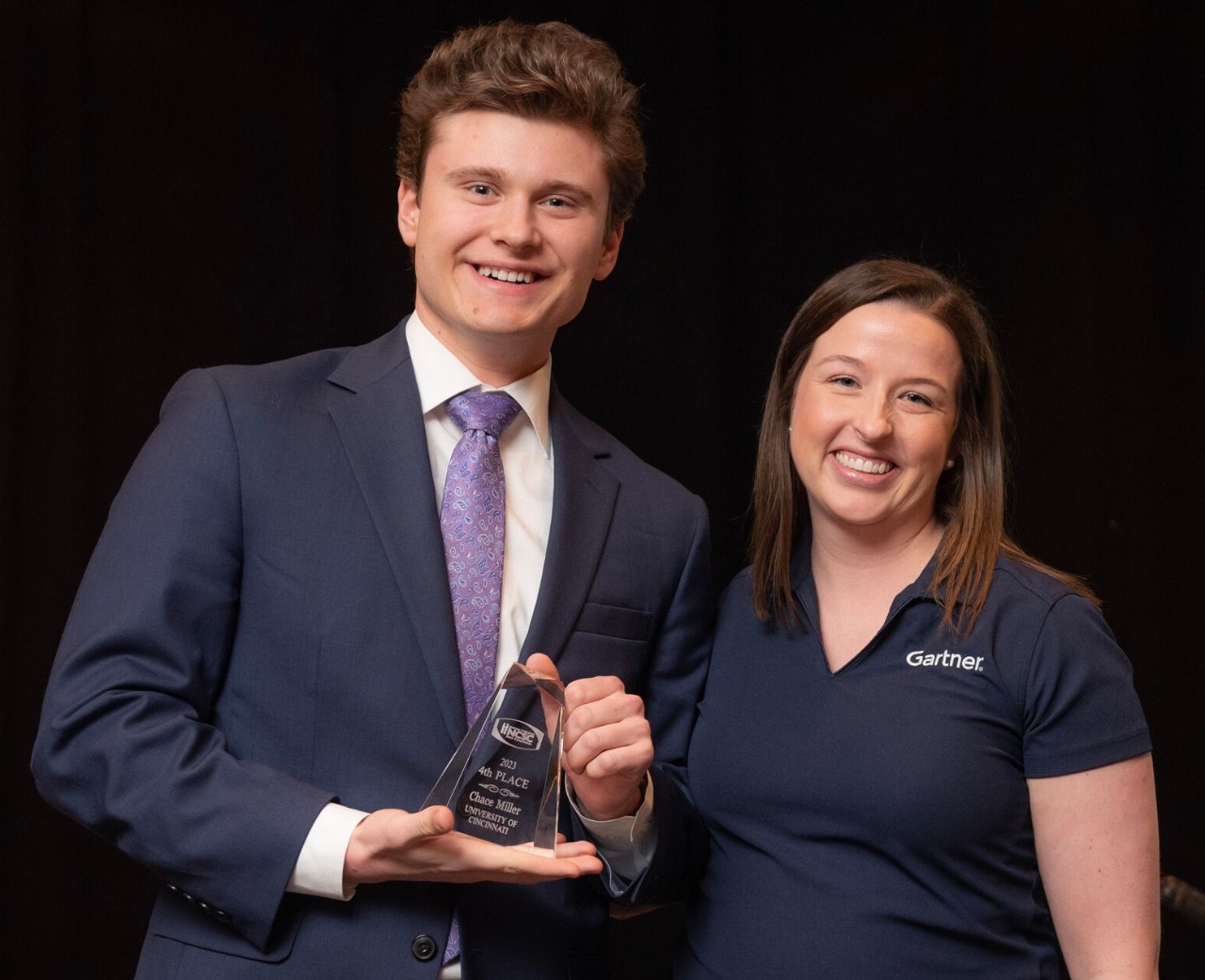 During the 2022-23 academic year, the VST has competed in the following competitions:
Great NorthWoods Sales Warmup, Eau Claire, Wisconsin
University of Toledo Sales Competition, Toledo, Ohio
Ohio Collegiate Sales Competition, Cleveland State University, Cleveland, Ohio
Redbird National Sales Competition, Illinois State, Normal, Illinois
National Collegiate Sales Competition, Kennesaw, Georgia.
If you're interested in trying out for the Varsity Sales Team or you want to engage with these students, please contact Jennifer Barlow, Director of External Relations, at 513-556-7375 or Jennifer.Barlow@uc.edu.
The Sales Leadership Club (SLC) is a student-run organization that encourages and promotes all students who are interested in a sales career. The SLC members meet weekly with their faculty advisor to enhance the skills they learned in the classroom and expand their professional network through corporate engagement activities.
SLC members participate in corporate tours, networking socials and community outreach projects throughout the academic year.