How Goering Center Core Members Impacted the Community
In the Fall of 2020, the Goering Center commissioned its first Economic Impact Study, from the University of Cincinnati's Economics Center, to understand how the Goering Center's activities were impacting the community - per our mission, which is to nurture and educate family and private businesses to create a vibrant economy.
This study is the first of its kind and will be repeated every 3 years. Read on for key findings or download the full report.

Core Member businesses included in the Economics Center's analysis were responsible for employing 29,366 individuals with nearly $2.0 billion in earnings. The operations expenditures made by Core Member businesses and the spending of wages earned by individuals directly employed by  the Core Member businesses generated an additional $6.1 billion of indirect economic output, which supported another 34,492 jobs with earnings of approximately $1.7 billion in the Cincinnati MSA.

The impact of Goering Center Core Member businesses goes beyond jobs and earnings: in addition to quantifying the economic impact of Goering Center's Core Member businesses in the Cincinnati MSA, the Economics Center also calculated the fiscal impacts in terms of local income and sales tax revenue that is generated for local and state government entities.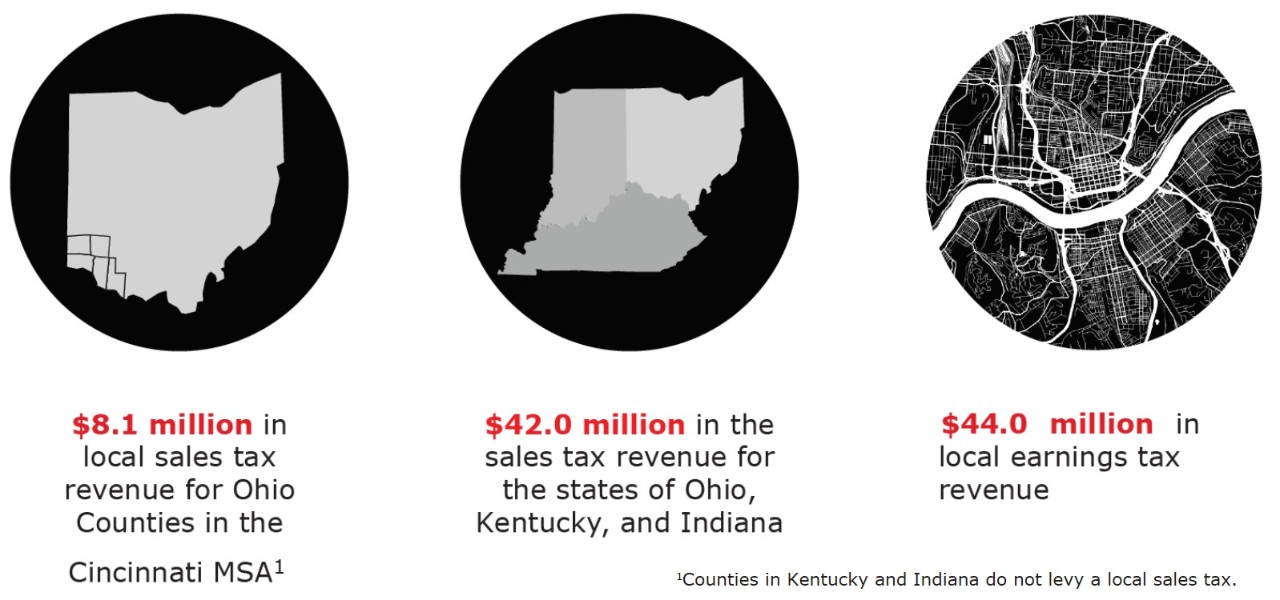 Based on the 2019 US Census number of 26,855 privately held businesses in Cincinnati, OH and total Cincinnati MSA jobs and earnings of 1.35 million and $88.5 billion respectively, Goering Center Core Members represent 1.4% of private businesses and contribute 4.7% and 4.2% of MSA jobs and earnings respectively. And with a high level of member and corporate partner satisfaction the Goering Center looks forward to helping even more family and private businesses achieve success and positively impact their communities and our region.