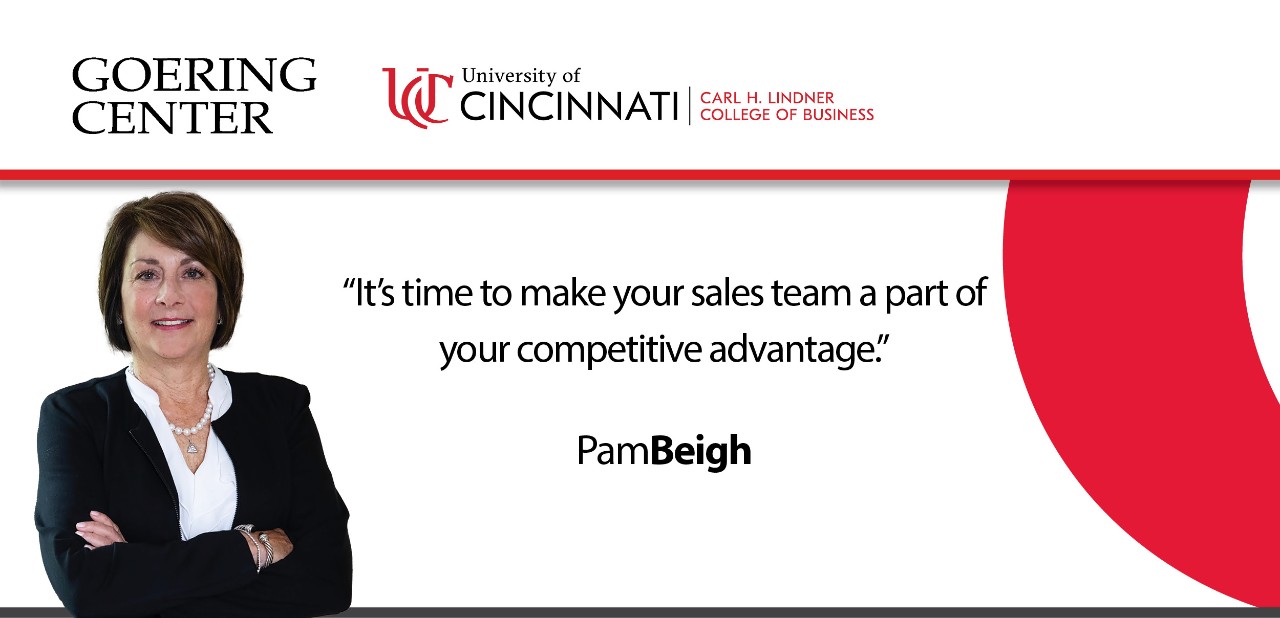 Selling as a competitive advantage
The sales landscape dramatically changed first with the advent of the internet: buyers were suddenly able to do their own research and were not reliant on the salesperson for product or service education. The COVID-19 pandemic represents a second shift-change in the world that sales people must now sell to. 
Sales organizations of today have the opportunity to become a differentiator and competitive advantage for their company. This program lays out the why and the how to get there.
Registration for 2023 series is now closed. Check back for 2024 dates.
Business Owners/Presidents/CEOs and top sales leaders.
The New Sales Frontier is a new program for 2023. 5 x 90-minute virtual sessions will be held every 4 weeks on Thursday starting January, 12th to allow for maximum impact in the current year.
Foundational Grounding: Sales culture in today's selling environment
This session provides the basis for the course in its entirety. Deep dive into and high-level impact of the research coming out of the COVID-19 pandemic describing how the job of sales has drastically changed.


Impact on People: Customer segmentation and sales organization structure
Setting the groundwork: what are the current sales models and how will they need to change to address the new environment.


Impact on Process: Competitive positioning, messaging and process
Leveling the playing field by understanding good vs bad messaging, developing participants' messages and matching the sales process to the buying process


Impact on Process: Sales planning - by account and annual
Strategic planning: define a comprehensive strategic account plan and annual sales plan.


Impact on Systems: Accountability for positive performance
Understanding what the key performance metrics (KPIs) are and the best practice tools and processes for tracking and measuring them.
2023 Session Dates: Every 4 weeks on Thursdays: Jan. 12, Feb. 9, Mar. 9, Apr. 6, May 4
A.M. sessions running from 8:00 - 9:30 a.m.
Session 1: Foundational Grounding is a mandatory session.
Program sessions will be recorded, so if a participant has to miss a session, they will have the ability to view the recording and catch up before their next session.
2-session bundles are also available for purchase. These will include Session 1: Foundational Grounding (mandatory session) and one other session of choice. 
Member price for complete series: $599.00
Non-member price for complete series: $699.00
Member 2-session bundle (includes session 1 plus one other): $199.00
Non-Member 2-session bundle (includes session 1 plus one other): $229.00
Member additional sessions for bundle buyers: $149.00
Non-Member additional sessions for bundle buyers: $179.00
Pam Beigh
President & Founder, SalesCORE
Pam's expertise in sales & leadership building has led to featured speaking at the Goering Center and Cincinnati Regional Chamber. She's served as a facilitator for Leadership in Balance at Xavier University and is a frequent guest speaker at UC.
Pam Beigh is President & Founder of SalesCORE, a sales consulting firm in Cincinnati.  "Our method is uniquely designed to help each client achieve profitable growth by aligning sales efforts with business goals," says Pam.
The SalesCORE approach assists clients with developing customized strategies, empowering sales leaders and creating a sales culture that delivers proven results.  From a service company exceeding sales goals for three consecutive quarters to a regional manufacturer developing an internal sales department, SalesCORE helps businesses achieve profitable growth.  
"It's most rewarding when we watch a sales culture transform within an organization and see leaders emerge and grow. It results in a highly motivated team, empowered to reach beyond. That's where the true success lies."
Pam brings over 30 years of leadership, sales, coaching and client development experience to SalesCORE. She has shaped, created and staffed sales organizations, managed sales training initiatives and developed comprehensive account management programs.  The results have been dramatically reduced sales cycle times and increased profitable sales for her clients. Prior to SalesCORE, Pam worked with companies like Digital Equipment Corporation, Drake Beam Morin and Whittman-Hart.
Pam is also a certified coach and consultant for Leadership in Balance. Through a 360 and self-assessment, she works with sales leaders to develop skills that will empower them to grow and succeed. 
Questions or concerns? Contact Jim Bax, Program Director, at 513-556-7817 or jim.bax@uc.edu.

The New Sales Frontier program is designed and presented in partnership with: