Greater Cincinnati Foundation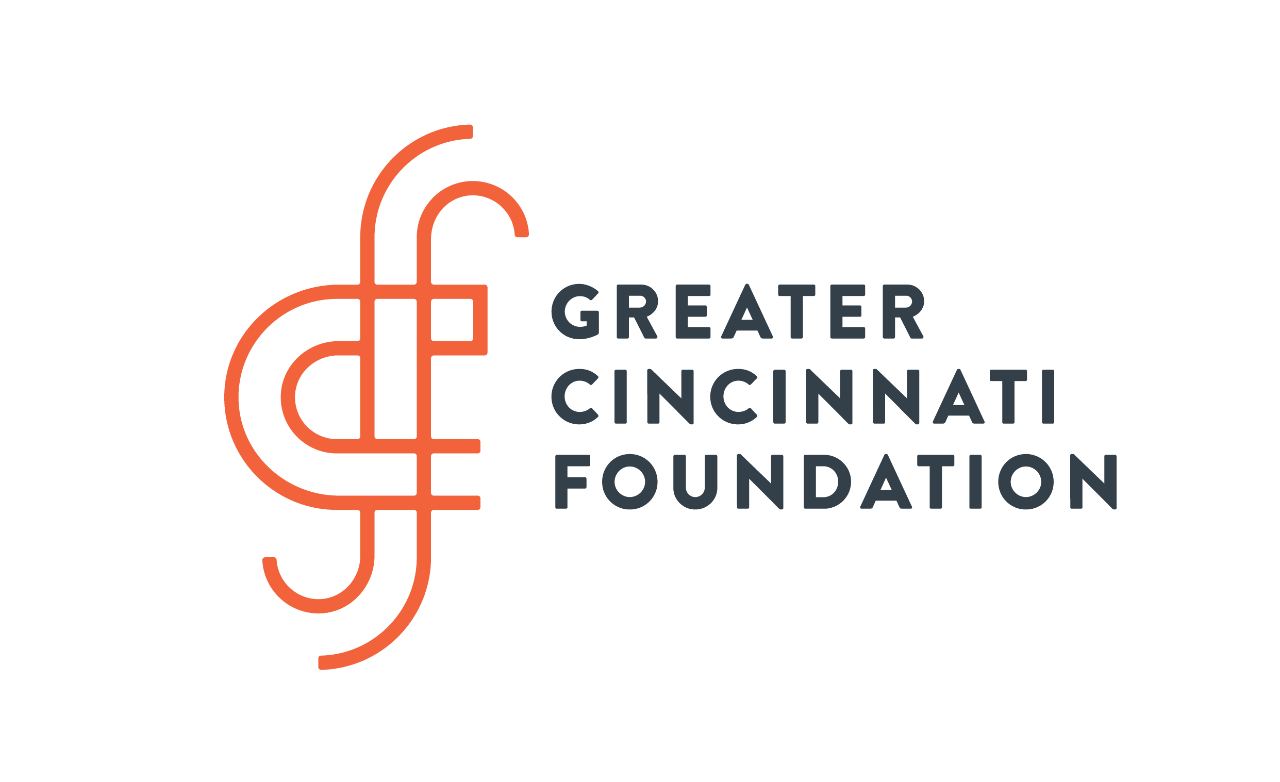 As the region's leading community foundation, Greater Cincinnati Foundation connects people with purpose in an eight-county region in Ohio, Kentucky, and Indiana. We are leading the charge toward a more vibrant and equitable Greater Cincinnati for everyone — now, and for generations to come. GCF's grants, in partnership with donors, have totaled $1.44 billion over our 60-year history.
A variety of GCF tools, including donor advised funds, help generous individuals, families and businesses leverage their giving, combining local expertise with substantial impact.
At the center of our work are the people who invest in causes they care about. Charitable planning, family philanthropy, and other GCF tools amplify the impact of every gift our donors make. Our experienced team of Philanthropic Advisors develop game plans that maximize tax savings and create lasting, meaningful results.
"GCF for Business" leverages corporate philanthropy and employee engagement programs to create community impact while enhancing business brands and bottom lines. Paycor, Gorilla Glue, The Motz Group, Skyline Chili, and Proctor & Gamble have all engaged GCF to reach charitable goals and execute philanthropic programs. Business owners and their families also can make gifts of privately held stock and partnership interests to a fund at GCF for tax savings and charitable benefit.

We offer a range of customized philanthropic solutions for businesses, owners, and employees, including:
Corporate donor advised funds
Specialized corporate funds
Employee engagement and giving
Scholarship funds
Executive donor advised funds
Multi-generational family philanthropic services
In addition to these services, GCF drives change through initiatives focused on affordable housing, economic mobility and racial justice. Racial Equity Matters, a series of educational trainings, invites members of our community to understand and address the root causes of racism. The Women's Fund works to identify and address employment barriers affecting working women and their families through leadership, research and policy advocacy.
Past/current involvement with the Goering Center
Greater Cincinnati Foundation is thrilled to return as a Platinum Level sponsor for our second year, strongly believing in the Goering Center's mission to nurture and educate family and private businesses to drive a vibrant economy. Michele Carey, Director of Professional Advisor Relations at GCF, currently serves on the Board of Advisors.
Special offer for Goering Center Core Members
All Goering Center members are invited to schedule a complimentary consultation with GCF to define charitable goals using gifts of individual or business assets, including privately-held securities such as S-Corp, C-Corp, or pre-IPO shares. Contact Michele at michele.carey@gcfdn.org or call 513-768-6171.
Primary contact: Michele Carey, CAP®, Director, Professional Advisor Relations
michele.carey@gcfdn.org
513-768-6171
720 East Pete Rose Way, Suite 120
Cincinnati, OH 45202
gcfdn.org

Year founded: 1963