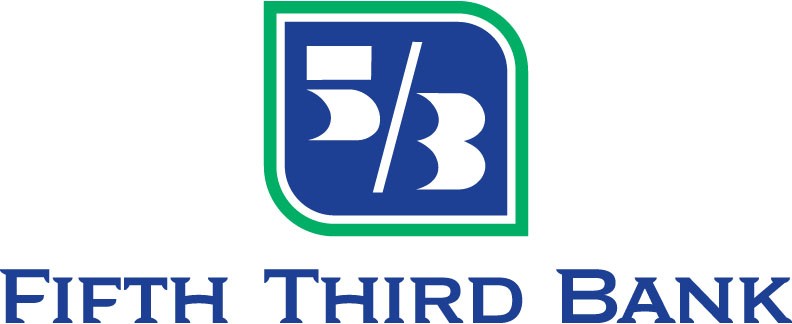 Fifth Third Bancorp is a diversified financial services company headquartered in Cincinnati, Ohio. As of Dec. 31, 2016, the Company had $142 billion in assets and operates 1,191 full-service Banking Centers, including 94 Bank Mart® locations, most open seven days a week, inside select grocery stores and 2,495 ATMs in Ohio, Kentucky, Indiana, Michigan, Illinois, Florida, Tennessee, West Virginia, Georgia and North Carolina. Fifth Third Bank was established in 1858. Member FDIC, Equal Housing Lender.
Fifth Third Bank provides a broad and innovative range of financial solutions to family and private businesses of every size. With a commitment to investing in leading technology, we can offer sophisticated solutions tailored specifically to your organization's needs. From business and equipment financing to capital markets, treasury management, international, and merchant services, we can help your company manage its financial resources and achieve your goals. Our experienced, professional and resourceful relationship management team understands Greater Cincinnati's economic and business environment and has the authority to make lending decisions locally. They are committed to understand your business and the industry issues you face, and they have the know-how to provide tailored solutions to help solve your individual challenges. 
Past/current involvement with the Goering Center
Fifth Third Bank is proud of our long-standing support of the Goering Center and its mission to improve the vitality of family and private firms throughout the region. Fifth Third has been a platinum sponsor of the Goering Center's Family Business of the Year program since its inception (2016 marked the 17th consecutive year). Fifth Third is represented on the Goering Center's Board of Advisors and participates in the Next Generation Institute's programming.