Updates from the President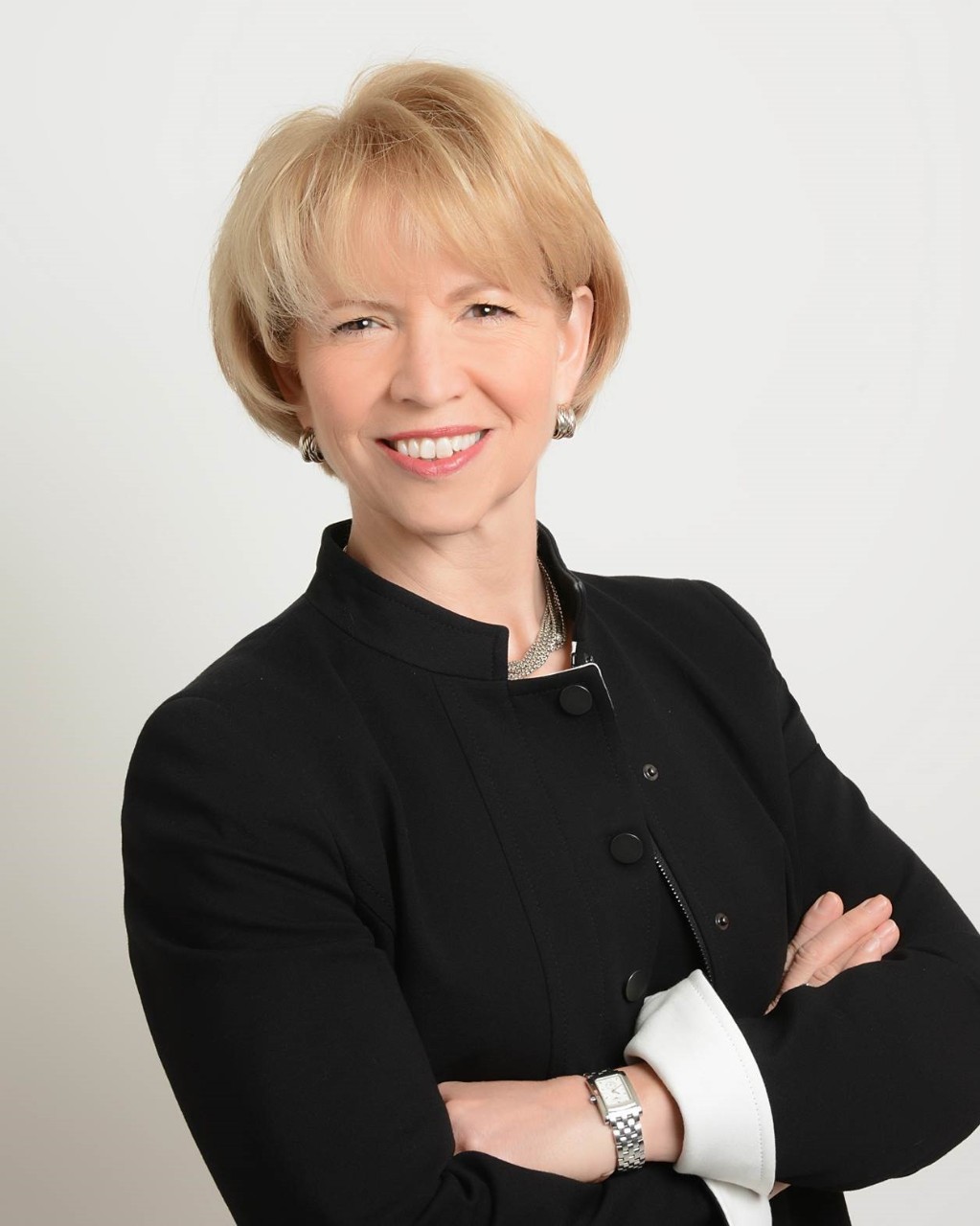 Every quarter, Carol opens the Goering Center's Cincinnati Business Courier supplement with an article detailing her thoughts on current affairs, results achieved, projects undertaken and more. She shares successes and lessons learned, giving readers a breath of optimism and wisdom.
Here below are some of Carol's articles over time.
Focusing on growth activities and investments during a period when the world appears to be struggling and headed into recession may seem counterintuitive, but these times present a real opportunity.

Alan Beaulieu – President of ITR Economics – suggests looking past the headlines to your numbers and relevant leading indicators to see past all the noise. The current environment according to Alan: consumer financial health is good with incomes rising; businesses are profitable and liquidity is high; and the economic situation looks stable.
Certainly, the struggles with attracting and retaining talent and the ongoing supply chain issues have many businesses looking to cut costs as they cross their fingers and hope to ride out the current global malaise. Yet, some business owners are looking past the fear. They are refusing to hibernate and instead are making strategic investments that will have positive outcomes and position them well for when the tides turn again: talent development, setting up advisory boards, and investing in brand awareness are some of these key and timely investments.

The Goering Center's Leadership Development Institute™ (LDI) is a program that gives you and your executive team members the skills you need to perform at your highest level, positioning your business to thrive and grow, now and in the future. Over the course of 10 half-day workshops, you'll work alongside seasoned CEOs, company presidents, and leaders of various levels, functions, and industries to sharpen your skills across multiple leadership disciplines: understanding self, working with others, building teams, and problem solving, to name a few.

Our Business Boards Institute™ (BBI) is available whenever you are ready to advance your business to the next level with the help of carefully selected experts. BBI teaches you how to identify, interview, recruit, and onboard advisory board members who will provide you with expert advice, diverse perspectives, and insight to help achieve company goals.
Goering Center Roundtables – often referred to as your very own personal board of advisors – represents another investment for growth. Our Roundtables are made up of eight to twelve business leaders led by a professional moderator, and provide a confidential and trusted forum for collaborative peer-sharing and learning. Together, you will address strategic and tactical business issues, within the framework of your personal and family needs, and walk away with key insights and ideas to make your world better.

Our BLUEPRINT Business Planning Institute is here to help you develop a concise and actionable business strategy that states your desired market position and has the flexibility to adapt to market changes. An effective business strategy is an invaluable tool that helps your team members understand the big picture goal, how you plan to achieve it, and how they contribute to its success.
As we continue to develop new programs based on the real-life needs of our members, we are pleased to announce the launch of The New Sales Frontier program in January 2023. The New Sales Frontier focuses on how today's sellers need to organize and perform in order to succeed with today's buyer, who is more in control than ever before, which makes selling to them increasingly challenging. We designed this virtual series to help business owners and top sales leaders understand what a sales organization needs to be and do to differentiate the business they serve and become a competitive advantage in the marketplace.
Finally, stay tuned for details on our January luncheon centered around the advantages of fractional C-suites. For example, maybe you can't afford to have a full-time Human Resources leader, but can you really afford to have no HR leadership at all? Learn how fractional C-suites are filling key leadership gaps in businesses on an affordable, part-time basis.
As I noted at the start of this message, some people see headwinds as a reason to stop and brace themselves, while others see them as an opportunity. As you plan for the year ahead, I encourage you to keep moving forward, to plan for success, development, and growth, knowing that you have a steadfast partner in the Goering Center.
In this era of the Great Resignation and the Great Reawakening, it's never been more important for companies to foster a compelling culture to attract and retain talent. There's a quote that says culture is to recruiting and retention what product is to marketing. Just as customers are attracted to a great product, it's abundantly clear that employees are choosing to join companies with a great culture. That's why we are celebrating the power of company culture at the Goering Center 2022 Family and Private Business Awards.
As I noted last quarter, an organization's culture is made up of its shared values, beliefs, goals, and practices. Culture not only sets the tone for everything the company does, but also affects how employees feel about the work they do, where they see the company going, and ultimately how long they stay.
Amid challenging job news globally, it's been heartening to read just how many Greater Cincinnati family and private businesses are getting company culture right in these interesting times.
Thanks to the innovative ways they have maintained and grown vital connections with their employees, the organizations we celebrate this year are not only surviving, but thriving:
Batesville Products, Inc., where transparency and innovation are valued
Baxter Burial Vault Service, where deep caring and charitable giving are paramount
BRG Realty Group, where community with a foundation of caring is the basis for all things
Crescent, where putting people first is paying future dividends
Heaven Hill Brands, where resiliency is key
Kingsgate Logistics, whose founding principles continue to move the business forward
New Republic Architecture, where building a business for people to thrive in is the rule
New Riff Distilling, where treating people right is ingrained in the mission
RiskSOURCE Clark-Theders, where caring is the most important element of culture
trak group, which created a connected community to fuel massive growth
We can all take actionable lessons away from the achievements of our business honorees, as well as JANCOA, our Family Business Hall of Fame Inductee, retiring Goering Center visionary Dr. Sid Barton, our first ever Impact Award Winner, and our 2022 Rising Leader Finalists. John Goering would be proud of the accomplishments and contributions made by all those being honored to help "drive a vibrant economy." The work of John and the Goering Center carries forward.
As this 23rd annual award event comes on the heels of a time of massive change, I hope you'll enjoy the changes we've made to make our celebration more fun and engaging for all of you. We're starting earlier, with our award ceremony up first, so we have time to relax, celebrate, and have fun as a community immediately afterward. We have a great band lined up to entertain you. I hope you'll take the opportunity to stay and mingle with each other and with us. On behalf of everyone at the Goering Center, we look forward to seeing you on Tuesday, September 13th – visit goering.uc.edu/awards to reserve your table or buy your tickets.
One piece of housekeeping before I sign off: For those of you in family businesses who are or may be transitioning to a new generation of leadership, we will present an overview of our Next Generation Institute (NGI)® on September 21st ahead of the new session starting at the end of November. As many of our members will tell you, smart, thoughtful succession planning is as important as culture in setting your family-owned business up for success.

Until next time.
Looking back through my commentaries over the past two years, a word that comes up repeatedly is "challenges". And while as a community, country, and world we are still facing significant challenges that we can't ignore – including supply chain issues, a labor shortage, and inflation – we need to take time to celebrate what's good.
One cause for celebration is the reopening of our region as we've learned to live with COVID-19. Just like the businesses in our community, the Goering Center is open for business, and one of the first things on our agenda is to celebrate our members through our upcoming Family and Private Business Awards (FPBA).
The focus of our awards this year is The Power of Company Culture. Now more than ever, a company's culture matters. An organization's shared values, beliefs, goals, and practices not only set the tone for everything the company does, but also affect how employees feel about the work they do, where they see the company going, and ultimately how long they stay. That's crucial in the era of the Great Resignation and the Great Reawakening. We want to know what your business is doing right, so we and our members can learn from your best practices.
Nominations for the 23rd Annual FPBA are open through May 27, and completed applications are due on June 15. You can find award criteria and nomination and application forms on our website (goering.uc.edu/awards). If you haven't already nominated your business for an award, please take a few moments to do so now. Not only is the recognition great for your company and employees, but your experiences have the power to help other family and private businesses develop and grow, further boosting our community and our reputation as a thriving business region. Please nominate other businesses that you believe are successful due to the power of their company culture as well.
We'll announce the winners during a live event on September 13 at Hard Rock Casino Cincinnati. We look forward to celebrating the Greater Cincinnati businesses and leaders who have positively impacted their organizations and the community through exceptional achievement.
A recent special event for our members and partners highlighted the optimism that many of us are feeling this year. Family Enterprise USA (FEUSA) President Pat Soldano presented findings from their 2022 Family Business Survey. Despite familiar concerns including inflation, labor issues, the pandemic, and tax worries, the survey found that an astounding 88.5 percent of America's family businesses expect revenues to increase in 2022, thanks to strategic choices they made and improving economic conditions as the pandemic recedes. Talk about something to celebrate! If you weren't able to participate in the live webinar, you can visit our website to see Pat's presentation.
In addition – John Augustine of Huntington Bank shared that it has been a difficult, but profitable 12- to 18-months for many businesses in the Cincinnati area, but challenges continue to mount around inflationary pressures, higher borrowing costs, shifting supply chains, and a tight labor market. Small business owners will need to be adaptable in the months ahead and should concentrate on managing both sides of their personal and business balance sheets.
The Goering Center's mission and purpose is to nurture and educate family and private businesses to drive a vibrant economy in the Greater Cincinnati region. We work hard to be a valued partner delivering knowledge, connection, and community. Our commitment to our members is to go both broad and deep. We will continue to bring you relevant offerings – in person and online – including an expansion of our diversity and inclusion initiative. We seek continued depth of membership by welcoming all family and private businesses to the Center. We're here to help and, in the face of headwinds, remember this: we are stronger together as we share, learn, and support each other.
If there's a silver lining to the challenges we've experienced over the last two years, it's that we have developed a greater understanding of what truly matters. And that's led many of us to renew our commitments to ourselves and our communities.
Our Goering Center institutes are filled with leaders of family and private businesses who've made the commitment to invest in themselves. They do so by taking part in programs that grow their leadership and communication skills. The lessons they learn fuel their creativity and ability to successfully manage through tough times, as we witnessed over and over again in the inspiring stories of our Family and Private Business Award winners last September. So what's the secret to our programs? Warren Buffet could have been describing it when he said: "Surround yourself with people that push you to do better. No drama or negativity. Just higher goals and higher motivation. Good times and positive energy. No jealousy or hate. Simply bringing out the absolute best in each other."
The Goering Center is proud of the role our institutes play in helping members experience the inherent joy that comes from being part of a community of engaged, optimistic, uplifting, and supportive peers who draw the best from each other.
Your next chance to get involved comes on March 9, when the Goering Center's next Leadership Development Institute (LDI)™ begins. At LDI, emerging leaders work alongside experienced CEOs and presidents in a positive, enthusiastic, and nurturing environment, to learn the leadership disciplines that will help them perform at their highest levels as well as build bonds with peers across the region.
Our Business Boards Institute (BBI)™ is another impactful opportunity to consider. In this turnkey program, you'll establish a highly functioning advisory board – designed to help you achieve company goals and drive change – in seven steps. Join the Goering Center team this March for a complimentary Overview to learn how BBI coupled with our BLUEPRINT™ – a concise tool that captures your stretch goals along with your execution plan – can work together, or independently, to deliver high-impact results for your business.
Finally, our Next Generation Institute (NGI)® helps those who will succeed the current leaders of their family-owned businesses. NGI gives you the tools you need to navigate the transition to ownership and leadership successfully, avoiding the pitfalls that many next generation leaders experience. Look for an announcement on when we will open registration for our next NGI, which begins in November.
The pandemic has demonstrated that we are indeed stronger together. And whether we are introverts or extroverts, there is nothing like finding your community. The Goering Center team looks forward to welcoming you to learn, grow, and build community with your peers at an upcoming institute or event.
I recently attended a conference where Alan Beaulieu, PhD, President of ITR Economics, was discussing what's come to be known as the Great Resignation - also known as the Big Quit. It describes the international trend of workers leaving their jobs during the pandemic.
As with so much over the past 21 months, it's an unexpected consequence of the pandemic. Again we find ourselves in a unique place, and a place we've never been before. According to Alan, nearly 39% of the workforce is opting not to participate in work. If you doubt this statistic, just look at the related disruption we are experiencing in everything from supply chain to travel, from healthcare to restaurants. Fed-up and frustrated, more and more people are leaving their jobs to look for a salary increase and better benefits elsewhere, or to start their own business.
The result is an increased urgency around attracting and retaining talent. While the urgency may be new, ways to address these issues are not. Business leaders must focus on the essential best practices when it comes to building lasting and fruitful employee-employer relationships, including:
Paying people well
Showing employees a career path
Engaging employees in the company's purpose
Giving employees access to the leader to present their ideas
Listening to employees and letting them know they are heard
Sharing the numbers
Telling employees how what they do ties into company performance
What Jack Stack first wrote in 1992's open-book management manifesto The Great Game of Business holds true today: transparency and connectedness between employers and employees are important – even more so, when you add the dynamics of family-run businesses to the equation. But know that you are not alone in having to determine how best to engage your workforce. The Goering Center is here to support you.
Our Next Generation Institute (NGI)® has a refreshed curriculum that reflects our new reality and addresses these concerns. It is for owners and leaders of family businesses, their successors, and other family members who may or may not work in, or have ownership in, the family business. It is the perfect place to tackle the tough questions together, have difficult conversations, and gain a holistic perspective on the succession journey. This includes finding support and guidance to build better communication and trust, resulting in stronger intra-family and employer-employee relationships, and, as a result, increased retention. This hybrid program consists of twelve sessions – eight virtual and four in-person – so whether you're a family business locally or in the region, the format is adaptable to your needs.
We'll also soon be starting our 2022 Leadership Development Institute™. In a unique format, seasoned CEOs and presidents work side-by-side with emerging leaders in both family-run and private businesses. The program helps participants gain the skills they need to lead better and to maximize their effectiveness. Learning is focused on multiple leadership disciplines: understanding self, working with others, building teams, and problem solving.
And we continue to expand our Roundtables offering, which bring peers together to experience personal and professional growth and support each other in a safe space, as well as our Business Boards Institute™ that provides owners and CEOs some much needed partnership and support at the top.
With all that being said, perhaps most relevant to our country's current workforce conundrum, is our Scrappy Culture for Small Business program, which we will launch this February, in partnership with ScrogginsGrear. In it, we focus on the six biggest levers companies can pull to instill a great company culture and improve retention as a result: hiring and onboarding, employee engagement, development and performance, rewards and recognition.
Education can only help, not hurt, your chances to succeed. People who come to the Goering Center are playing the odds and stacking them in their favor. Taking the time to learn from others and knowing best practices only increases your likelihood of short and long-term success.
Connection is the Key to Surviving and Thriving in Challenging Times
After a brief respite, challenging times are upon us again. For many, maintaining community and staying supportive have become declarations and statements of intent as we navigate uncharted waters.
And that's what the Goering Center Family & Private Business Awards are celebrating this year: the new and interesting ways that family and private businesses have innovated to maintain vital connections with employees, vendors, stakeholders, customers and clients, partners, family members, and the community at large.
Here's a sampling of great lessons we can take from our honorees, whose focus on connection allowed them to flourish in a difficult time:
Abstract Displays, Inc. found adversity a fertile ground for growth, making improvements and changes that they had discussed for months and years. The result is the launch of an awardwinning virtual platform for clients, customers, and prospects to connect.
Barnes Dennig found that virtual events generated new business with larger audiences in expanded geographic markets. Innovative new content ideas generated contacts and brought in new clients for the firm across a range of service offerings.
Car-Part.com started a virtual monthly "Water Cooler" to help prevent feelings of isolation, relieve stress, and provide an informal way for employees to stay connected and for new employees to have the chance to meet their co-workers.
Designs Direct Creative Group invested in software and tools that allowed customers to digitally tour their showrooms and review new products. They met with their largest suppliers and manufacturing partners to ensure they had the cashflow to maintain appropriate staffing levels.
Dooley Social Studio determined which of the family businesses they support were most at-risk from the pandemic and worked with them to develop plans for communicating authentically via social media.
GMi Companies started making Personal Protection Equipment (PPE) when its traditional business dropped by 50%, enabling other businesses to reopen their doors to the public and employers to bring their employees safely back to their offices. They had their best year yet.
JBM Packaging partnered with their customers, purchasing supplies and equipment that enabled their "essential worker" team to work safely in person.
Necco leveraged technology to ensure staff, clients, and the foster parents they serve had the right tools to access the educational, behavioral, and physical healthcare resources they needed. Thanks to their rule-changing advocacy, foster parents and staff could take part in teletherapy, virtual home visits, and virtual training for the first time.
Sweets & Meats BBQ grew their customer base by taking their food trucks out to Cincinnati area neighborhoods. They offered online ordering and curbside pick-up, kept their carry-out open, partnered with Kroger to sell packaged meats and sides in their neighborhood store, and launched boxed meals.
VonLehman CPA & Advisory Firm found that virtual tools opened doors to new ways of doing business. By designing an approach around those they serve, the firm gained a greater understanding of their clients' needs and impacted their bottom line.
Inspiring, right? There's insight here from which we can all benefit. I salute the leaders of these businesses for their thoughtful vision and creativity in maintaining the connections they already had and growing new connections during such challenging times.
I hope you'll join me in congratulating all our Family & Private Business Award honorees, including Jack Brendamour of Junk King, our 2021 Rising Leader, who personally knows the value of contingency planning; and Michael Miller of LCNB National Bank, our 2021 Volunteer of the Year, who has been a judge for the awards for ten years and demonstrates the value of giving back through community service at the Goering Center.
On behalf of the entire Goering Center team – including our many volunteers and community partners – we wish that your year ends on a strong note – and that you arrive in 2022 healthy, happy and whole!
Until we connect again,
Most of us wouldn't consider working with a builder on our dream home if that builder didn't have a blueprint to follow. Without a plan, how will the builder and their team make our wishes a reality, much less successfully guide their subcontractors such as electricians, plumbers, and carpenters through the building process?
As someone building a business, can you imagine having a blueprint guiding you and your team to the outcomes you want? A business blueprint serves to outline the choices you've made about how you will compete and win in your field, be it on price, value, cost, speed to market, locations, differentiation, or some other factor, such as your purpose, culture or mission. This framework determines not only where you go, but also where you don't go. It's something your employees should be able to understand, align with, and follow so you are working together efficiently and effectively to meet your goals.
If there's anything the last year has taught us, it's that the uncertain is certain. On a practical level, our recent Next Generation Institute underscored the importance of having a plan–or blueprint–in place to cover the unexpected: Although Jack Brendamour, Junk King Cincinnati CEO, didn't find his founder's written plan until recently, he was still able to navigate the sudden death of founder Pete McCreary just a few short years ago. The answer? Pete set them up for success – he always talked openly about the business and his plans with Jack and his team, so they knew what to do.
Plans are meaningless if they sit in people's heads – or on a shelf. You need to communicate your plans with your team, as the Hollenkamp family confirmed during that same NGI session. When Writely Sew founder Jerry Hollenkamp experienced a near fatal heart attack, his son was able to fulfill the firm's orders during their busiest time because he knew whom to contact to get the work done. He had clarity, guidance, and understood the direction he needed to go when facing a critical business decision.
These stories highlight how now is the time to work on a shareable plan that covers any personal and professional contingencies – that covers business decisions. At the Goering Center, we hear this loud and clear. Our own blueprint includes anticipating what our members need and building programs that meet those needs to help them thrive. With that in mind, I'm pleased to announce that we are introducing BLUEPRINT, a new program this summer. In a total of eight hours, BLUEPRINT delivers a simple, personalized framework that will give participants focus and accountability to make thoughtful decisions as they encounter changing circumstances and environments.
Most family and private business owners know what they want and need to do, but the idea of putting it on paper, let alone creating a "strategic plan," makes them shut down. BLUEPRINT will work with one business at a time, meeting you where you are to develop your plan. Look for details on a launch event with Thrive Village, our partner in BLUEPRINT, this July.
We started to return to the classroom this month for our first in-person Leadership Development Institute session since the pandemic. We socially distanced and wore masks, and people were delighted to get back to an in person experience.
On May 20, we are hosting an in person, half-day workshop at the Goering Center on the incredibly important topic of diversity and inclusion. Next month, Josh Baron, author of the Harvard Business Review Family Business Handbook: How to Build and Sustain a Successful, Enduring Enterprise, is our guest speaker at our Theodore M. Berry International Friendship Park luncheon. We will be out by the Ohio River – people will be able to spread out, and we'll have boxed lunches to keep things safe.
We are also building on our recent economic impact study. We've heard from so many businesspeople who say that last year was their best year ever. What can we learn from them and how can we help you incorporate these learnings into your blueprint?
Looking to the future, our Goering Center team will continue to evolve. Effective July 1, Tony Schweier, of Clark Schaefer Hackett, will step down as Chairman of the Board of Directors; Jonathan Theders, of RiskSOURCE Clark-Theders will step into the Chairman role and Aaron Hansen, of Hansen Scaffolding, will become Vice Chair. Concurrently, Jon Adams, of SALIX Data, will transition his chairmanship of the Board of Advisors to assume a full seat on the Board of Directors; Dan Barnett, of Johnson Investment Counsel will be the new Chair of the Board of Advisors. We are deeply grateful to Tony and Jon for their generosity and meaningful contributions to the Goering Center community. We are excited for the new leadership to move their work forward and motivate our team to achieve continued success.
As the world continues to open up, we're excited to help you do what you do best – run your business.
After a year that forced many of us to disconnect physically from people and processes we likely took for granted, it might seem odd that I want to celebrate connection.
But connection lies at the heart of family and private businesses. There are, of course, the familial and familiar ties that the business owners have to each other. And then there are the intimate and consequential ties that these businesses form with the communities that helped give rise to them.
Over generations of service, the owners of family and private businesses get to know and understand the communities they serve, growing successful businesses that succeed in no small part because they are connected to the community and answer the community's needs.
But these aren't one-way relationships, as our recently commissioned economic impact study demonstrates. The power of the connection between family and private businesses and our community is on full display in this economic impact study conducted by the University of Cincinnati's Economics Center.
We presented our findings at the Center's 2021 Economic Forecast event on February 18. I'm excited to share that this study found that in 2020, our 400-plus Goering Center Core Member businesses had a total economic impact of more than $13.5 billion and directly and indirectly supported 63,858 jobs with nearly $3.7 billion in earnings in the Cincinnati metropolitan area:
Core Members generated $7.4 billion of direct operating expenses and employed 29,366 individuals with wages of nearly $2.0 billion.
Core Members had an additional $6.1 billion of indirect output, which supported another 34,492 jobs with earnings of $1.7 billion.
In addition - Goering Center's Core Members generated:
$8.1 million in local sales tax revenue for Ohio counties
$42.0 million in state sales tax revenue for Ohio, Kentucky, and Indiana
$44.0 million in local earnings tax revenue
Our study also found that relative to the impact of COVID-19, while our Core Members have been negatively affected by the pandemic, they have also displayed ingenuity and resilience and are optimistic for the future of their businesses:
Nearly half indicated that they have increased their use of online platforms to offer goods and services.
More than half (55 percent) have created new products or service offerings.
More than half (55 percent) believe that general business conditions will be better in six months than they are currently.
The findings are remarkable. And while in many respects it feels like we've lost a sense of connection to each other and our families, clients, and suppliers over the last 12 months, it's clear that our members have figured out how to come together to work successfully. In fact, over 80% of our Core Members have been back at work through most of the last year, overcoming barriers to stay connected safely to each other as a community, business, and business family.
At the Goering Center, we're working to keep connected with our members through our programs, workshops, institutes, and roundtables.
We've made these resources available virtually for now so our members can continue to share their ideas, challenges, and opportunities openly. We are looking to stream small group sessions in February and are hopeful that we can begin to have these sessions in person in the second or third quarter.
Connection will be vitally important to moving forward. There is so much opportunity in our business environment today and as we come out of this pandemic. It will be fascinating to hear about the people who've figured it out, adjusted, adapted, and come out stronger.
The Goering Center will be there to share these stories and help you reach out and connect with others who can be of help to you and whom you can help, too. That's the power of connection.