Business Boards Institute™ (BBI)
Terry Horan, CEO Horan, shares his experience with the Goering Center's Business Boards Institute™, from his initial doubts to the return on his investment. He also provides insights on what it means to have a board in terms of demands on him and outcomes from the board.
I was so afraid that we were too small, that they were going to be tough - or they weren't going to be interested. I was wrong on all of that. It was obvious they were going to be great partners for us from the very beginning and it really took one meeting for us to realize this is one of the neatest things we'd ever done.
Terry Horan, CEO Horan
Propel your business forward
What if you had a highly engaged board of advisors providing you with expert advice, diverse perspectives and insight on how other firms operate, evolve and grow? The Goering Center's Business Board Institute walks you step by step through launching a functioning advisory board designed to help you achieve company goals and drive change. 
Using a propriety program developed by Aileron and refined by Goering Center advisors, the Business Boards Institute will help you assess your organization's needs, identify, interview, recruit and onboard advisory board members, and equip you to effectively plan and lead your board meetings.
The Goering Center's Business Boards Institute was created by Aileron for CEOs, presidents, and owners of family and private businesses who are ready to get to the next level. Our advisory boards are formed to help owners achieve a specific outcome. We help you find the right people, and understand the process, so you can get your board up and running quickly.
The Business Board Institute is a customized program. Business owners work individually with Goering Center advisors and sessions are scheduled at the convenience of all parties.
This turnkey program establishes highly functioning advisory boards in seven steps:
The fundamentals - what, why and how
Learning your business
Documentation and preparation
Selecting your Board of Advisors
Planning your board meetings
& 7. Meeting support, coaching & follow up
Members: $7,500
Non-members: $9,000
Meet our business board advisors
Dave Deye and Jim Miller are Goering Center business board advisors. They have extensive board experience and have helped more than 50 companies launch their advisory boards.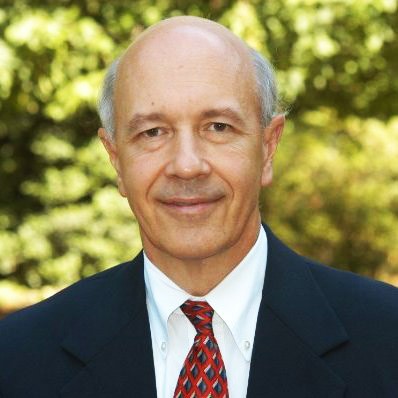 Dave Deye
Deye Enterprises
David Deye has more than 35 years of experience in executive leadership, general management, marketing and sales management, and consulting.  He has worked in or with private companies that serve a wide range of markets such as retail and wholesale distribution, hospitality, health care, commercial and residential construction, automotive, capital equipment and information management. Currently, David serves as a Board Member for several manufacturing and service companies. Previously, David served as CEO/COO of Adam Wuest, Inc. dba Serta Mattress Company, a six-generation, family-held business where he implemented professional management, disciplined strategic planning, marketing, and financial and operational procedures.  David initiated efforts to establish an outside board for the company. He is a member of the World Presidents Organization, holds a Bachelor of Arts in Economics from Georgetown University, has studied Masters-level business classes at Xavier University, and attended the WPO Harvard Presidents' Seminar in 2012, 2013 and 2014.
Upon graduating from Bowling Green State University, Jim began his career as a tax accountant at international CPA firm, Arthur Andersen, where he primarily served closely held and family owned businesses. In 1989, Jim was admitted as a partner and developed a leadership position in advanced estate and wealth transition planning. Jim left Andersen to develop his skills in the investment business before he was recruited to run a single family office in 2001. The family had successfully monetized several operating businesses prior to Jim's joining them, but they continued with another startup medical device enterprise in which he was involved. Since 2013, Jim has consulted with high net worth families and family businesses in defining issues surrounding intergenerational wealth transition and developing the communication systems that enable families to stay together. He is actively involved with several programs offered by the Goering Center.
For more information on our Business Boards Institute™, please select from the following options:
Watch the Overview Video
Download our BBI Flyer
Contact David Miller, Membership Director