Have the option to ensure the Goering Center will deliver knowledge, connection, and community to your business.
Goering Center members are part of an extended family. They truly care about your success personally and professionally. They stay with you through hard times, offer advice through challenges, and try to help you problem solve.
Tina Taylor, HR Elements
Your 90-day, complimentary Trial Membership will include:
Our Membership Director will meet with you for about 90-minutes, virtually or at your office. We will discuss your business and membership goals and walk you through the membership benefits of the Trial Membership.
A 90-minute orientation session with other trial and new members. You will connect in a safe-haven environment, where you will share your goals and concerns, and come away with a new sense of purpose and community.
Membership Benefits for 90 days*
Benefits include complimentary admissions to membership Breakfast Series and special membership pricing for Luncheon Series, Educational Forums, Workshops, and Webinars.
*The following new member benefits are not included in the 90-day free Trial Membership: Member Alignment Profile (MAP) and complimentary subscription to the Cincinnati Business Courier.
Satisfied Members. A Valued Community.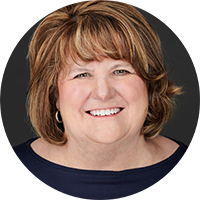 Nancy Schreiner
Membership Development Manager
To start your Trial Membership, click the button above and fill out a simple form. You will be contacted by Nancy Schreiner to get you started.