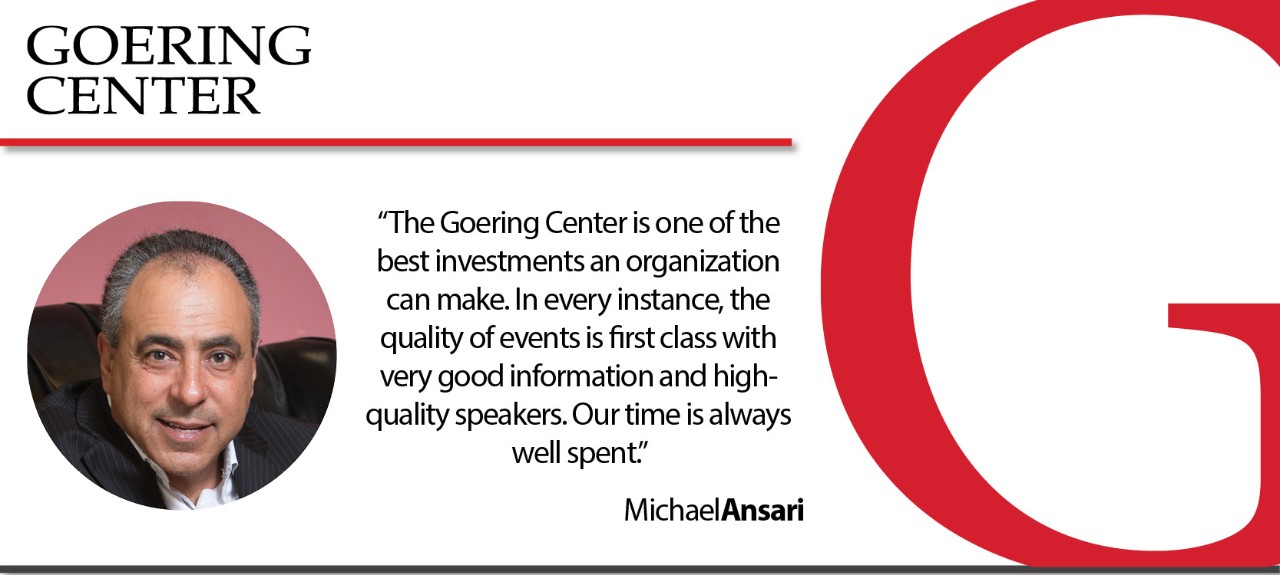 Goering Center Core Members are family and private businesses that aspire to grow and thrive in an ever changing environment. The Goering Center supports their growth through excellence in education and training, connections to a network of skilled professionals and resources, and a caring community of peers and like-minded professionals.
As a Core Member, your first year membership fee of $1,200 includes:
The Principles Course

Member Alignment Profile™ (MAP)
Complimentary Admissions to each of our Breakfast Series.
New members also receive a complimentary subscription to the Cincinnati Business Courier.
In this 90-minute orientation session, connect in a safe haven environment with other new members. You will share your concerns and your goals, and come away with a new sense of purpose and community.
View our Events Calendar to register for an upcoming session.

Member Alignment Profile™ (MAP)
The Member Alignment Profile™ (MAP) is a service offered to Goering Center members and is based on the 10 Best Practices of Successful Family and Private Businesses. It is an online, anonymous survey to be completed by everyone who is important to the success of your business: owners, key employees, and, if a family business, family members working inside and outside of your organization. This tool provides critical knowledge to your business success. Results indicate how well your team is aligned with your company's mission, goals, and ownership priorities.
Not sure the Goering Center will be a valued partner, delivering knowledge, connection, and community? Be sure!