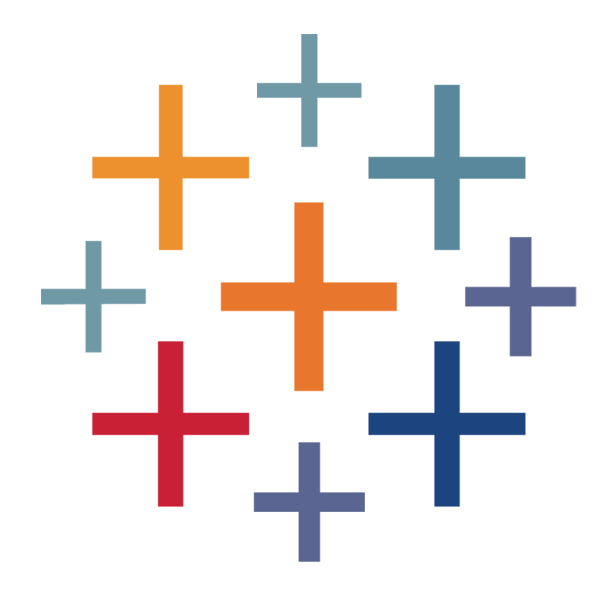 Tableau is a powerful and fast growing data visualization tool used in the Business Intelligence Industry. It helps in simplifying raw data into the very easily understandable format.  Data analysis is very fast with Tableau and the visualizations created are in the form of dashboards and worksheets. The data that is created using Tableau can be understood by professionals at any level in an organization. It even allows a non-technical user to create a customized dashboard

Several courses are offered (see below). All courses can be customized and delivered at your location.
Continuing Education Units
A Certificate of Completion is provided with each course showing number of contact hours (instruction), and field of study as "Information Technology" for continuing education purposes. Most courses provides 12 contact hours and are equivalent to 1.2 CEU's.
The term CEU is not a trademarked term; therefore, any educational institution may use it to describe their courses. Professions and industries usually regulate their approved continuing education within their bylaws and not one institute or accrediting body has become a standard to accept in this regard. Professionals should always consult their Association or regulating body prior to embarking on continuing education and not assume a CEU will be accepted as part of their professional development.
DATA VISUALIZATION CERTIFICATE OF COMPETENCY (3 Classes)
Data Visualization Principles and Concepts
Introduction to Tableau or Introduction to MS PowerBI
Advanced Tableau or Advanced MS PowerBI
To achieve a Certificate of Competency, all classes must be taken through the Center for Business Analytics.  In the event that professional experience meets the prerequisite for a class, another approved class may be substituted (limited to 1 class per Certificate of Competency)
This online four-session Advanced Tableau training, taught by a live instructor, will cover intermediate and advanced topics.
Course content will include advanced chart types and business dashboards, advanced calculations in Tableau, using calculations, parameters, and table calculations, and other topics.
Additional topics may be covered in this course depending on attendee interest and questions.
                                      Advanced Tableau Course Outline
Day One
Day Two
 

Tableau Forecast

·       Lines
·       Bands
·       Connecting

Chart Types

·       Dual Axis Area Chart
·       Calendar View
·       Marginal Histogram
·       Likert Scale Stacked Bars
·       Bar in Bar Chart
·       Tadpole Chart
·       Waterfall Chart (Churn Dashboard)
·       Bump Chart
·       Waffle Chart
·       Sankey-style slopegraph

Tile Maps

·       Shapes with Data Blend
·       With Calculation
·       Polygon
·       Shapefile

Mapping

·       Shapefiles with points on a map

Import PDF and Data Prep

·       Tableau-Import Hamilton County Auditor PDF
·       Export as PDF or Extract
·       Bring in Prep and Remove NULLS and save as CSV
·       Load to Geocod.io to geocode and download
·       Import into Tableau

Bins

·       Sales or Profit Bins
·       Data Densification

Calculations

·       Table Calculations
·       Running Sum
·       Data Function
·       Level of Detail

Custom Color Palettes

·       Create Custom Color Palette
·       Demo

Javascript API

R Integration

 
Prerequisite: Attendees should have attended previous "Introduction to Tableau" trainings or have significant experience using Tableau in a professional environment.
4 online sessions with live instructor
Online Course Fees: See registration page

These trainings can also be customized and delivered at your location.
Data Visualization Principles, Storyfinding, and Storytelling
NOTE:  This class is tool agnostic and is a general survey of data visualization designed for anyone who wants to learn more how to create effective visualizations using any software
Data visualization—the study of the visual representation of data—plays a crucial role in the work of researchers and analysts. Organizations tasked with producing, releasing, and analyzing large amounts of data can more effectively analyze and communicate their work by understanding how to better visualize their data. Often, however, visualizing research results is considered secondary to the analysis, which ultimately limits the effective relay of information.

The Data Visualization Training is a two-day workshop that provides a well-rounded introduction to the field of data visualization to create better, more effective data visualizations. The workshop (detailed below) includes an overview of the field of data visualization, an overview of different visualization types, strategies and best practices to visualizing data, and how to use data visualization to find and tell stories and more effectively communicate information.

Workshop outlines can be found below and can be modified and tailored for specific needs.

Topics
Introduction to data visualization and why it's important
Principles of visual perception
Understanding the preattentive attributes
Data visualization fundamentals and best practices
Thinking critically about visualization design
Compare and contrast real-world examples
Telling a story through visualization and effectively present results to an audience
How to use data visualization to analyze data
Creating visual insights from data that generate action
Design principles for creating effective data visualization
Creating dashboards to monitor organizational status and gain understanding of the data
Principles of dashboard design

Objectives
Understand the fundamentals of data visualization
Become familiar with types of data and visualization
Learn data visualization best practices
Broaden attendees' graphic literacy
Increase clarity and impact of messages through data visualization
Learn how to find and effectively tell stories with data
No prior experience required

4 online sessions with live instructor
Online Course Fees: See registration page
These trainings can also be customized and delivered at your location.
This online or two-day in-person training is designed for beginner Tableau users and anyone who works with data with or without technical or analytical backgrounds. Those with some prior Tableau experience will benefit from the many tips and trick covered in this training.

 Additional topics may be covered in this course depending on attendee interest and questions.
                                              Introduction to Tableau Course Outline
Day One
Day Two
 

Introduction to Tableau and Data Visualization
The Tableau Opening Screen and Canvas
Build a Bar Chart
Build Other Charts
Build a Dashboard and Worksheet Formatting
Dual Axis Charts
Dashboard Actions
Filters
Other charts

Shapes
Sorting
Web Object
Analysis Tab
Chart Types
Importing Data
Mapping
Story Points

 
No prior experience required
4 online sessions with live instructor
Online Course Fees: See registration for details 

These trainings can also be customized and delivered at your location.
Intro-Advanced Mapping in Tableau
"Location. Location. Location. Putting Your Data On The Map". In these two online sessions we will take a deep dive into mapping using Tableau and Mapbox. The course will cover basic mapping in Tableau, alternative mapping techniques for tile maps and hex maps, and creating custom map designs in Tableau. The course will also cover the basics of Mapbox, how to create custom maps in Mapbox and how to integrate them into Tableau..
PRE-REQUISITE: Attendees should be familiar with basic Tableau functions or have some prior professional experience.
Access to temporary version of Tableau Desktop, data sets, course workbooks and reference materials are provided with this training.

Training will be delivered with a live instructor through Zoom in two 3.5 hour online instruction session. with a live instructor.  Each session includes a 15 minute pre and post Q&A period.  Feel free to ask any questions about Tableau in your professional environment.
These classes are recorded for registered attendees only so they can review materials between sessions, or catch up on sections they may have missed.
2 online sessions with live instructor
Online Course Fees: See registration page
These trainings can also be customized and delivered at your location.
INSTRUCTOR: Jeffrey Shaffer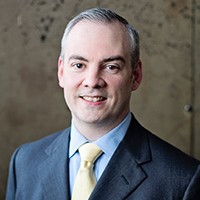 Tableau Zen Master Jeffrey Shaffer is an expert in applying data visualization to create insights and competitive advantage. Mr. Shaffer is Adjunct Assistant Professor at the University of Cincinnati in the Carl H. Lindner College of Business where he teaches Data Visualization in the graduate course series for Data Analytics. He is a regular speaker at conferences, symposiums, universities and corporate training programs on the topic of data visualization, he writes for the data visualization blog at Data + Science and he was a finalist in the 2011 Tableau Interactive Visualization Competition. Mr. Shaffer also teaches data visualization at the KPMG Advisory University. Mr. Shaffer is Vice President of Information Technology and Analytics at Unifund. He joined Unifund in 1996 and has been instrumental in the creation and development of the complex systems, analytics and business intelligence platform at Unifund.Replace with your text
Testimonials
I actually came because I had heard great things about the instructor and learned far more than I was expecting."
"I knew some Tableau but this course put everything together for me."
"Great course and great instructor."
"The instructor is clearly knowledgeable and can think on the fly to answer questions."
"Fantastic course. Lots of knowledge given in two days in a very organized method."
For more information about these classes, or for custom training classes, please contact