Mark your calendars for Monday October 9 and prepare to attend one of the most anticipated data events of the year! The Data Science Symposium is back, and this time, we're bringing the event to the state-of-the-art venue, Carl H. Lindner College of Business, on the  campus of the University of Cincinnati. This live in-person event is limited to an exclusive gathering of just 250 attendees.
Three featured speakers will share their insights and wisdom presenting ideas and concepts that will challenge the way you think about data. There will be two 60-minute breakout track sessions! With four concurrent Tech Talks in each session, you'll have your choice.
End the day with a bang as we host a networking reception in the  Lindner Hall Atrium. Mingle with fellow attendees, share ideas, and forge connections. Savor delectable appetizers and toast to your success with a fully hosted bar.
Click here for detailed event information and registration
Are you a data leader, data scientist, analyst, or engineer with a passion for sharing your knowledge?
If so, we invite you to submit a speaking proposal for the upcoming Analytics Summit (May 2024) or Data Science Symposium (Oct 2024) events.
Our conferences are a great opportunity to share your expertise with a large audience of professionals who are eager to learn from you. Whether you have a business case study, analytics solution, or technical presentation, we want to hear from you.
We are particularly interested in proposals that address the following topics:
Current topics and issues in data and analytics

Analytics leadership
Analytics case studies and solutions in all industries

Data management/Data science/Artificial intelligence/Machine learning
Analytics tools (BI, Data Visualization  Cloud, Python, SQL and more)
To submit a proposal, please  contact Larry Porter at porterlc@ucmail.uc.edu
Interested in sponsoring an event?
Please contact Larry Porter at porterlc@ucmail.uc.edu
The Center for Business Analytics holds two annual events, the technically oriented Data Science Symposium in the fall and the Analytics Summit - Real World Applications of Business Analytics in the spring. Both events feature national and internationally recognized leaders, experts and practitioners in the Analytics/Data Science industries. Our events are open to the public, with about 75% of attendees from local, national and international business, non-profit and government organizations, and the balance being analytics/data science students, researchers and faculty from a wide range of institutions.    
Center for Business Analytics Annual Events
Our flagship event, held in April, brings internationally-recognized speakers from notable organizations presenting on a wide variety of analytic topics. This event usually features two days of analytics training and a conference day, focused on real-world applications of business analytics, that includes keynote speakers and topical analytics tracks, with multiple presentations in each track.  The next Analytics Summit will be an in-person event in May 2024 at the Sharonville Convention Center.
Interested in speaking at this event?  Contact Larry Porter
Past keynote speakers include:
Eric Siegel: Founder of Predictive Analytics World and Author of Predictive Analytics: The Power to Predict Who Will Click, Buy, Lie, or Die.
Tom Davenport: Author of Competing on Analytics and cofounder of the International Institute for Analytics.
Stephen Few: Recognized as a world leader in the field of Data Visualization.
Jack Levis: Director of Process Management, UPS.
Zeynep Tufekci: Technosociologist, Author, Professor at University of North Carolina
Cynthia Rudin  Professor of Computer Science at Duke University and 2021 winner of the "Squirrel AI Award for Artificial Intelligence for the Benefit of Humanity" from the Association for the Advancement of Artificial Intelligence (AAAI)

Next Analytics Summit: May 2024
Held in the fall, this symposium provides a forum for experts to provide deep-dive relevant perspectives on a wide range of topics and tools in data science. This event typically features multiple keynote speakers as well as hands-on tutorials and technical talks.
Past Featured Speakers have included:
John Bossert, Google
Michael Thompson, P&G
Kevin Werbach, Wharton School, University of Pennsylvania

Andy Kriebel, Facebook
 Joe Blue, MapR
Kirk Borne, DataPrime, Inc

Companies presenting technical & analytics case studies include Amazon, Disney, Great American Insurance, Macy's, Elder Research, Kroger, Fifth Third Bank, MadTree Brewing, Cincinnati Reds, FICO, US Bank, P&G, Google,  84.51, Cincinnati Reds, IBM, Humana, Cincinnati Children's Hospital, NetJets and many more.
Technical Talks can range from tutorials on various data and analytics tools to applying  data science, data engineering, analytics cloud technology, machine learning, artificial intelligence and more in organizations.
Next Data Science Symposium:  Monday October 9, 2023
Call for Speakers:  We are open to submissions from analytics experts and trainers who would like to speak at our events.  Please contact Glenn Wegryn 513-556-7146 or Larry Porter 513-556-4742 for more information and requirements on presentations.
Sponsorship Opportunities:  We are seeking event sponsors who want to connect with the analytics and data science leaders and professionals who attend our events.  Several sponsorship options are available.  Contact Larry Porter 513-556-4742 for details.
Are you a start-up technology, analytics, machine learning or AI company? Contact us to learn how you can participate in these events.  Larry Porter  513-556-4742
PAST EVENTS (click event name to expand section)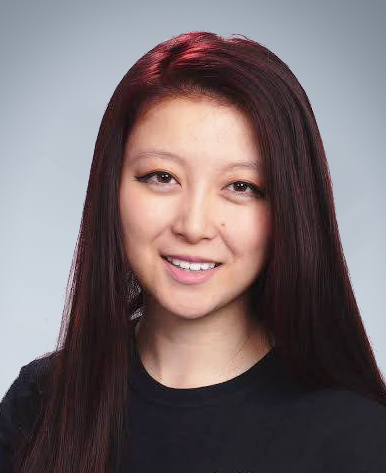 Christina Qi, CEO @ Databento
Title:
"2023:  Fantastic Machines and How to Tame Them"
Abstract: TBD
Bio:  Christina is an expert in the field of Artificial Intelligence and cloud computing and holds her BS in Management Science from MIT. A Forbes "30 Under 30" honoree, Christina is a Member of MIT's Board of Trustees. She has deep expertise in data science, data management, and related fields. In her talk, she will explore the meteoric rise and unintended consequences of the latest trends, including CHatGPT and Lensa, and the inevitable decision that every company will have to make (bot or no bot)?. Through personal stories and unexpected encounters, she'll discuss data access and affordability (why does the cost of data rise each year?) as well as common biases when analyzing data (why does it work in simulation but not in the real world?). She  will explore the advantages and short comings of theses technologies in our daily lives.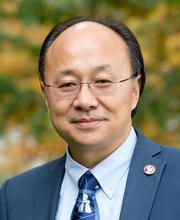 Xiao-Li Meng, Jones Professor of Statistics, and the Founding Editor-in-Chief of Harvard Data Science Review

Title:
"Being, Training, and Employing Data Scientists:   Wisdoms and Warnings from Harvard Data Science Review"
Abstract: "What Does It Take to Be a Successful Data Scientist?" "Is Data Science Education a Jack of All Trades?" "How Can We Train Data Scientists When We Can't Agree on Who They Are?" These thought-provoking questions are the titles of articles in Harvard Data Science Review (HDSR). This talk surveys and reflects on data science training, employment and deployment in the BIG (Business, Industry, and Government) world based on such articles, and many more.

Bio: Xiao-Li Meng, the Founding Editor-in-Chief of Harvard Data Science Review and the Whipple V. N. Jones Professor of Statistics, is well known for his depth and breadth in research, his innovation and passion in pedagogy, his vision and effectiveness in administration, as well as for his engaging and entertaining style as a speaker and writer.
FIVE ALL-DAY TRACKS - 15 SESSIONS
Business Intelligence
Advanced Analytics
Operations Analytics
Public Analytics
Commercial Analytics
This in-person, all-day event included three featured speakers, two sixty-minute Tech Talk track sessions with four presentations in each track (eight total), and a post event reception.
Featured Speakers (everyone attends)
Bill Inmon (Father of the Data Warehouse), Forest Rim Technology: "Accessing Data in the Lake"

Stefan Karisch Amazon:"Operations Research & Analytics at Amazon"

Ethan Swan,  ReviewTrackers: "From Models to Value through ML Engineering"

Tech Talk Session Speakers : Two sessions with four concurrent talks in each:  (choose one talk in each session). Speaker sessions and times TBD
Spencer Baucke, PhData: "Enabling Power BI and Snowflake"
Dungang Liu, UC: "Sing a song without P-values: embracing analytics tools leading to insights and actions"

Doug Meiser/Geoff Marsh: Amend Consulting, "How to Prepare Your Data Science Teams for a Recession"

Jesse Piburn, Oak Ridge National Labs: "Advances in Geopgraphic Data Science..."
Jeff Gunderson, Delta Analytics: "Collaboration with Jupyter Notebooks"
Derrick Martin & Darryl Gleason, Nationwide Insurance: "Emerging Trends in Data Science"
Yan Fu, Ford Motor Company, "Leveraging Data, Insight and Analytics to Help Build a Better Sustainable World"

Kris Still & Johhny Avant, CoStrategix: "The Sounds of Silence: Reducing Noise One Iteration at a Time with Transfer Learning and Synthetic Data"
Please contact Larry Porter at porterlc@ucmail.uc.edu or 513-556-4742

Opening Keynote Speaker
"Waiting is Not an Action:  World-Class Data & Analytics Leadership is Needed Now!"
Andy Walter
P&G (retired) / AJW-Advisory LLC
With two years now of incredible disruption, transformation, and acceleration across every industry, the Data & Analytics Leadership needed now is changing rapidly. Andy Walter – Board Director & Strategic Advisor and Author of Waiting is Not an Action, will explore the latest industry trends and insights from over twenty Analytics Leaders, and provide actionable steps for you now and into the future.
Closing Keynote Speaker
"Building a Modern Data Strategy"
Kathy Koontz
Amazon Web Services 
Applying old organizational models and methodologies to modern cloud technology won't allow companies to achieve the kind of results and agility they expect. Companies need an operating model, organizational model, and data literacy approach that enables data-driven decision making throughout an organization. In this session, we will explore:
The people, process and technology considerations in building a modern data strategy

Methods for driving agility across the business

Getting your teams into a data-first mindset
Supply Chain Analytics Track Speakers
Evaluating Roadway Safety Performance: An Iterative Approach
Peter Fortunato & David Shuey: OKI Regional Govts
Leveraging Emerging Supply Chain Technologies to Drive Efficiency
Adrian Kumar: DHL
Title TBD
Ian Smith from REDI Cincinnati     

Operations Analytics Track Speakers
 
Prescriptive Analytics in Action - Inventory Management
Doug Meiser and Joe Ratterman: Amend Consulting, Nick Austin: F&M Mafco

Whole Hospital Modeling for Patient Flow
Tyler French: UC Health & Denise White: University of Cincinnati

Test Analytics
Ryan Fitzpatric: GE Aviation
Marketing/Retail Analytics Track Speakers
Using ML to Improve Data Quality and Drive Customer Preference
Perry Seal & Mini Rajkumar: Kroger,  Kris Still: CoStrategix

Marketing Analytics (B2B Commercial Sales)
Branden Pauly: Meritor

Building an Innovation Ecosystem
Dan Whitacre: Kroger

Analytics Management and Leadership Track Speakers

Data Centricity as the best solution to manage complexity in the digial age
Ruben Sardaryan: Infocratic
Predictive Analytics in Business context and end-to-end machine learning applications"
Ankita Mangal: Procter and Gamble

Analytics Leadership in a Time of Crisis
Zahir Balaporia: FICO
Analytics Technology Track Speakers
 
Predicting Trends That Matter: How to Use Social Data and AI to Develop Impactful Predictions
Michael Howard: NicheFire & Joe Kikta: USBank
AI About the Data Lakehouse
Bill Inmon: Forest Rim Technology
Beyond the Noise: Generating Recommendations with Graph Data Science
Zach Blumenfeld, NEO4J
Post-Event Networking
 
Third Eye Brewing (across the street from the Convention Center)

Analytics Summit 2022: Selected Videos from Ruben Sardaryan and Bill Inmon
Due to travel difficulties, these speakers presented via Zoom and allowed us to share their talks.  All other presentations were live and were not recorded.  
Replace this text component with your accordion's content.
DATA SCIENCE SYMPOSIUM 2021 - OCT 12 - 12:00-2:45 PM
The Data Science Symposium 2021 will be a virtual event on October 12, 2021 from 12:00 - 2:45 PM.  There will be three speakers including
Paul Bessire, VP of Data at Coterie Insurance
    "Data Science and the Business of Sports"


Dwitiya Sawant, Senior Manager, Global Data Science, McDonald's &
Mathew Zettinger, Data Scientist, McDonald's
     "Understanding Delivery Order Inaccuracies"


Denise White,  Assistant Professor - Educator at University of Cincinnati
    "Simulating Large Systems: Challenges and Approaches to the Design of a Whole               Hospital Model"
Replace this text component with your accordion's content.
Videos from Virtual Analytics Summit 2021
Replace this text component with your accordion's content.
Virtual Analytics Summit Webinar 3: "Visualizing Unexpected Events" was held on June 29
This event featured 4 Tableau Zen Masters;
Steve Wexler,  Tableau Zen Master, Data Revelations
Chantilly Juggernauth, Tableau Zen Master, Lovelytics
Jeffrey Shaffer, Tableau Zen Master, Unifund and University of Cincinnati
plus one other

Session 1: "Why Trust and Integrity in Data Visualization is Critical"
Steve Wexler, Tableau Zen Master
Abstract: Government has asked all of us to sacrifice for the greater good. How long will you continue to do this? In less than a year's time you may be asked to take a vaccine. Will you take it? These are big asks and big decisions, and we crave trusted, reliable information to make these decisions. In this session we'll look at how some governments and organizations are engendering confidence and trust, and which have done the opposite. We'll also discuss critical thinking around data and what you must do, always, to make sure your stakeholders trust what you have to tell them.
Bio:  Steve Wexler is the founder of Data Revelations and co-author of The Big Book of Dashboards: Visualizing Your Data Using Real-World Business Scenarios Steve has worked with ADP, Gallup, Johnson & Johnson, Deloitte, ExxonMobil, Convergys, Consumer Reports, The Economist, ConEd, D&B, Marist, Cornell University, Stanford University, Tradeweb, Tiffany, McKinsey & Company, and many other organizations to help them understand and visualize their data. Steve is a five-time Tableau Zen Master, Iron Viz Champion, and on the advisory board to the Data Visualization Society.
Session 2: "COVID-19: Visualizations for Workforce Planning".
Chantilly Jaggernauth, Vice President Data Visualization and Training, Lovelytics
Abstract:  Organizations across the United States are continuing to grasp the full impact of the COVID-19 pandemic. Employers small and large are asking: is our workforce at risk, how can we protect our employees, and what are safety measures that need to be in place in order to return to work? To help answer these questions, Chantilly Jaggernauth and the Lovelytics Data Visualization team developed several COVID-19 Workforce Analytics visualizations to provide organizations with a baseline in analyzing their workforce data. During this session, Chantilly will walk through these visualizations and discuss how they can assist in the development of strategies around employee safety for organizations.
Bio: Chantilly Jaggernauth's mission is to empower corporations and individuals through the use of data visualizations and data analytics. She is a two year Tableau Zen Master who specializes in data visualization, data analytics, design, and training. Currently, she is the Vice President of Data Visualization and Training at Lovelytics based in Arlington, VA. Prior to joining Lovelytics, Chantilly worked for Johnson and Johnson and Comcast. In addition to her day job, Chantilly is the founder and CEO of the non-profit organization Millennials and Data (#MAD). Through #MAD, she works to bridge the data literacy and analytical skills gap by training, mentoring, and preparing millennials to enter a data- driven global environment.
Session 3: "Turning Your Skill Into a Social Force"
 Tableau Zen Master
(We do not have permission to share this video)
Abstract:During this uncertain time, many of us are asking ourselves: "what can we do for the world?" In this session, we will share how you can leverage your visualization skill along with design thinking to make a positive impact on society. We will dive into the journey of Viz for Social Good as an example, a social nonprofit that empowers mission-driven organizations to harness the power of data visualization for social change.  
"Visualizing Unexpected Events" Panel Discussion
The three event speakers, Steve Wexler,  Chantilly Jaggernauth and one other Tableau Zen Master, were joined for the panel discussion by moderator Jeffrey Shaffer .
Bio: Jeffrey Shaffer, Tableau Zen Master, is an expert in applying data visualization to create insights and competitive advantage. Mr. Shaffer is an Adjunct Professor at the University of Cincinnati in the Carl H. Lindner College of Business where he teaches Data Visualization in the graduate course series for Data Analytics. He is a regular speaker at conferences, symposiums, universities and corporate training programs on the topic of data visualization, he writes for the data visualization blog at Data + Science and he was a finalist in the 2011 Tableau Interactive Visualization Competition. Mr. Shaffer also teaches data visualization at the KPMG Advisory University. Mr. Shaffer is Vice President of Information Technology and Analytics at Unifund.
This year due to the pandemic the Analytics Summit 2020 was delivered as a virtual event over three sessions on June 1, 15, and 29.  Videos of the speaker presentations (that we have permission to share) are available below.
Virtual Analytics Summit Webinar 2: "Decision Making Under Covid-19: Planning and Recovery"
Session 1: "Covid-19 Scratch Models to Support Local Decisions"
Edward H. Kaplan, William N. and Marie A. Beach Professor of Operations Research, Professor of Public Health, Professor of Engineering, Yale School of Management, Yale University.
Abstract: I was appointed to Yale University's COVID-19 advisory committee to provide analyses supporting university decisions during the early weeks of the SARS-CoV-2 outbreak. This work expanded in response to requests from the Yale New Haven Hospital and the State of Connecticut for help. Much of this work relied on scratch modeling, that is, models created from scratch in real time. Applications to date include determining crowd-size restrictions on events, hospital surge planning, university shutdown and restart timing decisions, designing viral testing programs, and environmental monitoring by testing sludge from the local wastewater treatment plant. I will describe the problems faced, types of models developed, and advice offered during real-time response to the COVID-19 crisis at the local level.
Session 2: "How To Prepare For Ramping Up? Riding The Covid Wave in the Next Six Months"
(We do not have permission to publish this video)

Jan C. Fransoo, Professor of Operations Management and Logistics, Kuehne Logistics University
Abstract: Extending our successful dynamic models that we deployed 11 years ago during the credit crisis, we model the production and market lockdowns caused by the Covid-19 crisis. We estimate the supply chain dynamics that we may see unfold over the next few months. Our results show that inventory dynamics may be very large, caused by dramatic drops in demand. Regardless of how the market recovery will evolve, we demonstrate the criticality of monitoring cumulative supply chain inventory and market demand. For companies upstream in the supply chain, the impact of the inventory evolution is much stronger than the exact details of the market recovery.
Panel Discussion: "Interpreting Predictive Models Related to Covid-19"
Three experts discuss the challenges related to interpreting predictive models subject to extreme uncertainty. All analytical models are subject to the limitations of existing data and underlying assumptions. Models related to COVID-19 are especially challenging to interpret due to the lack of historical data and the inherent uncertainty of human behavior during these unprecedented times. Learn from experts on how best to communicate model results and insights to decision makers when models are subject to high degrees of uncertainty.


Panelists:
Stephan Chase, Founder, Chase Intel
BIO:  Stephan has over three decades of experience in applied predictive modeling, consumer research, business intelligence, and other forms of analytics. His insights have been used to craft corporate strategy and to create well over a billion dollars incremental revenue. He serves on the executive Board of NC State's Institute for Advanced Analytics and is an emeritus member of the INFORMS Roundtable and the executive board of the Advertising Research Foundation.

Jan C Fransoo, Professor of Operations Management and Logistics, Kuehne Logistics University
BIO: Jan C. Fransoo is Professor of Operations Management & Logistics at Kuehne Logistics University in Hamburg, Germany. Professor Fransoo's research studies operations, logistics, and supply chain management decision making in the retail, chemical, food, pharmaceutical and transport industries. His current research focuses in particular on retail distribution and channel management in developing markets, on intermodal container transport, and on sustainability and social responsibility in supply chains. . Fransoo holds a Master of Science degree in Industrial Engineering and a Doctor of Philosophy degree in Operations Management and Logistics, both from Eindhoven University of Technology.
Edward H Kaplan, William N. and Marie A. Beach Professor of Operations Research, Professor of Public Health, Professor of Engineering, Yale School of Management, Yale University
BIO: Edward H. Kaplan is the William N. and Marie A. Beach Professor of Operations Research, Public Health, and Engineering at Yale University's School of Management. An expert in operations research, mathematical modeling and statistics, Kaplan was elected to the National Academy of Engineering and the Institute of Medicine (now the National Academy of Medicine). His research in HIV prevention and counterterrorism has been recognized with the Edelman Award, Lanchester Prize, Centers for Disease Control's Charles C. Shepard Science Award, INFORMS President's Award, three Koopman Prizes, and numerous other awards.

This year due to the pandemic the Analytics Summit 2020 was delivered as a virtual event over three sessions on June 1, 15, and 29.  Videos of the speaker presentations are available below.
Virtual Analytics Summit Webinar 1: "Analytics Leadership in Uncertain Times" Presented on June 1, 2020
This webinar included two keynote speakers and a panel discussion.
Session 1: "When a Data Geek Speaks"
Alex Gutman, Lead Data Scientist, 84.51

Abstract: Within many companies, there's a communication barrier between decision makers and data scientists. As a result, business professionals, managers, and executives often find themselves making decisions based on data and analytic methods they do not fully understand. This talk addresses this communication barrier and aims to help business professionals become better consumers of analytics. By becoming more informed on the technical aspects and challenges your data scientists face, you'll be able to ask smarter questions, form better opinions, and make better decisions about the analytics you encounter in the workplace.
Session 2: "intelligent Disruption of the Global Food Chain"
Jarrod Anderson, Emerging Technology Lead, ADM

Abstract: This talk explores disruption as a convergence of technologies that are coming together to unlock new possibilities within the global food and agriculture system. Technological disruption implies systems change, rather than simple product substitution. As with any industry transformation, feedback loops hold back the new in favor of the old. Once certain tipping points have been reached, however, such loops begin to favor the new over the old. The use of data science and artificial intelligence in the support of these changes are key in helping to feed the world.
Panel Discussion - June 1, 2020

Four seasoned leaders of analytics in the CPG, Retail, and Food industries discussed how they empowered their organizations to solve real-time problems related to the COVID-19 pandemic.  Learn how agility counts when faced with significant disruption and how inspirational leadership matters.  The panelists will address such topics as: How did the pandemic change how your organization's work is done on a day-to-day basis? Has your leadership style changed as a result of this?  What lessons have you learned thus far and how will this affect how your organization works in the future?
Mike Cramer: Director, Operations Advanced Analytics, McDonald's Corporation
Bio: Mike has over 35 years of experience in engineering & applied sciences across a diverse portfolio of industries, eventually gravitating to food related  industries.  Mike's experience has crossed over many functions, including supply chain, manufacturing, operations, insights, innovation and franchising.  Mike joined McDonald's Innovation and Global Solutions Group 15 years ago, charged with creating McDonald's first ever Operations Research department focused on creating the Restaurant of the Future.  Moving on from there, Mike has lead teams to apply advanced sciences in the US business with supports over 14,000 restaurants serving over 16 million customers each day.
J. David Dittmann: Director, Data & Analytics, The Procter & Gamble Company
Bio: With more than 20 years of experience, David Dittmann holds worldwide responsibility for Business Analytics Services, Product Supply Data Science, and the Data & Analytics IT Development & Operations organization including Data Engineering.  David's organizations have been recognized with numerous industry awards and he is a frequent industry speaker who is passionate about using data & analytics to make unconventional connections across all aspects of business.  In 2018, he was recognized as an "Analytics Visionary" by Consumer Goods Technology. David holds a Bachelor of Science in Industrial & Systems Engineering and a Master of Science in Operations Research & Engineering Management both from The Ohio State University.

Alex Gutman: Lead Data Scientist, 84.51
Bio: Alex Gutman, PhD, is a Lead Data Scientist at 84.51°, Accredited Professional Statistician®, Adjunct Professor at the Air Force Institute of Technology, and Fulbright Specialist with expertise in statistical & machine learning. He enjoys teaching a wide variety of data science topics to both technical and non-technical audiences.

Jarrod Anderson: Emerging Technology Lead, ADM
Bio: Jarrod Anderson joined ADM in August of 2019 in the newly created role of Emerging Technology Lead moving his family from Seattle, Washington to Erlanger, Kentucky. He is responsible for building a data science team and developing artificial intelligence solutions to address ADM's most complex challenges. Before joining ADM, Jarrod worked at Wells Fargo as VP of Artificial Intelligence and has held multiple technology and innovation roles at IBM Watson working on Artificial Intelligence, IoT and Blockchain technology.
The Data Science Symposium 2019 was held at the new Lindner College of Business on October 10 & 11, 2019.  The event featured 3 keynote speakers and 16 technology talks on current data cience methods and tools.
Keynote Speakers included
Kevin Werbach: Professor of Legal Studies and Business Ethics Wharton School University of Pennsylvania:  "Big Data, Big Responsibilities"
Terry McFadden: Principal, Datascente: "40 years of Data & Analytics Evolution  - Distilled Knowledge for 2020 and Beyond"
Udo Sglavo: Division Head & Vice President of Analytics, SAS;  "SAS Ex Machina Doctrina"
Keynote Speakers
Zeynep Tufekci:  Techno-sociologist and an internationally recognized authority on the social and moral implications of how we use big data and algorithms to make decisions.
Anne Robinson: Chief Strategy Officer, Kinaxis: "Analytics in Action - from Concept to Value"
Todd Wickerham: Special Agent in Charge, Cincinnati Field Office, Federal Bureau of Investigation: "Securing Big Data: The FBI's Perspective"
Training
Confirmed two-day training sessions and instructors include: 
Machine Learning with R featuring Brad Boehmke and Brandon Greenwell
Intermediate and Advanced Tableau a new Tableau training class with Jeffrey Shaffer
Big Data: Hadoop and Spark with Andrew Harrison and Jay Shan
Advanced Power BI, with Derek Sasthav and Geoff Marsh, that will take experienced Power BI users to the next level.
Analytics for Leaders with Glenn Wegryn (1/2 day session April 2 1200-5:00PM)
Track Sessions
The five track sessions and presenting companies will include
Financial/Risk Management Analytics: FICO, Synchrony/Fidelity, American Modern Insurance Group

Marketing Analytics: 84.51, PNC Bank, Infotrust

Operational Analytics: WakeForest University, Evalueserve, National Weather Center

Analytics Management and Leadership; Cincinnati Children's, Boeing, Domo

Analytics Tools: SAS, KNIME, ICC
The Data Science Symposium will showcase presentations from thought-leaders in data science. Each presenter will discuss technical use cases. The event will also include opportunities for networking with other leading analytics professionals and graduate students in the Business Analytics and Information Systems programs. Attendees will receive continental breakfast, box lunch, and free parking.
Keynote speakers
John Bossert, Senior Data Scientist at Google, will address "Two Problems in Demand Planning for Compute Resources at Google."
Michael L Thompson, Research Fellow from P&G, will follow with "Bayesian Sense Making in Data Science."
Joe Blue, Director of Global Data Science at MAPR, will finish the keynotes with "Zen and the Art of Model Maintenance."Replace with your text
2018 Analytics Summit, May 14-16
Keynote speakers
The 2018 Analytics Summit featured keynotes Cameron Davies, Senior Vice President Analytics and Strategy, NBC Universal; Bill Franks, Chief Analytics Officer, International Institute for Analytics; and Craig Brabec, Director, Global Insights and Analytics, Ford Motor Company.
Four two-day and one half-day training sessions
Attendees had the chance to learn from the best industry instructors in these educational sessions:
Data Mining: John Elder, data mining expert and author
Tableau Training: Jeff Shaffer, Tableau Zen Master
Machine Learning with R: Brad Boehmke and Brandon Greenwell, R book authors
Big Data with Hadoop and Spark: Andrew Harrison and Jay Shan, professors and big data researchers
Analytics for Leaders: Glenn Wegryn, experienced analytics organization leader, Executive Director of UC Center for Business Analytics
Five all-day track sessions with 15 presentations
Data Visualization, Sports Analytics, Advanced Analytics, Big Data/Analytics Case Studies, and Analytics Management and Leadership. Top speakers from companies such as the Cincinnati Reds, Elder Research, DHL, Cincinnati Children's Hospital, Verizon, P&G, Amazon, University of Cincinnati, Amend Consulting, Unifund, and more.
Keynote speakers
Machine Learning Day featured keynote addresses from Mohammad Taghi Saffar, Machine Learning Engineer, Google; Doug Meiser, General Manager of R&D Operations Research, Kroger; and Jeff Dandridge, VP Product Marketing, FICO.
Keynote speakers
The 2017 Data Science Symposium featured keynote addresses from Joe Blue, Director of Data Science, MapR; Mark Wolff, PhD, Advisory Industry Consultant and Chief Health Analytics Strategist, Health and Life Sciences Global Practice, SAS Institute; and Joe Porter, Chief Analytics Officer, Flywheel Digital.
Keynote speakers
Brian Christian, co-author, Algorithms to Live By: The Computer Science of Human Decisions; Neil Hornsby, Pro Football Focus; and Stephan Chase, Chase Intel.
Keynote speakers
Jordan Goldmeier: Data Science Manager, DataKind.org; Eric Duell, Vice President, Analytics and Intelligence, The E.W. Scripps Company; Daniel Gerard, Operational Director of the UC Institute of Crime Science in the School of Criminal Justice and Murat Ozer, Research Director, UC Institute of Crime Science.
Keynote speakers
Andrew Harrison, Assistant Professor Operations Business Analytics and Information Systems, Lindner College of Business
Big Data Integration and Fraud Detection
Abstract: Fraud costs consumers and firms billions of dollars annually, and the problem is getting worse. The "Internet of Things" has expanded vulnerabilities and social networks provide a wealth of personal data that fraudsters covet. Big data solutions offer promising new avenues to fight fraud, but major hurdles persist: constraints upon completeness, accuracy, timing, and security make it difficult to get the information needed to detect fraudulent transactions as they occur. During this presentation, Andrew will discuss big data integration strategies that offer solutions to overcome these problems, and will provide examples of how firms are currently using big data integration practices to fight fraud.
Bio: Andrew Harrison is an Assistant Professor of Information Systems in the Lindner School of Business at the University of Cincinnati. His research interests include consumer fraud, deception, security systems, privacy, media capabilities, and virtual worlds.
Lawrence J. Weber, Director, Analytics Platform Services, IBM
The Shifting Software Market: Top Three Trends in Big Data and Analytics
Abstract: While the software market has been progressing over the past 60 years, there have been some major shifts in how both practitioners and end consumers interact with the technology. Software has evolved from a hardware dependent afterthought to an instant, on-demand service.
In this talk, we will outline and discuss top technology trends that we are seeing emerging from the software market (such as open source and cloud technologies) and illustrate how these advances may affect the way that you (and your organization) consume software, build new products and tap into deeper analytical insights.
Bio: Having spent over 20 years in technology, building new business and bringing products to market, Larry understands the benefit of business analytics and tapping into new data sources for competitive advantage. On his current mission, he is getting back to his roots, getting hands on and is redefining the way that developers interact with enterprise software and engage with IBM on the digital front.
Prior to this role, Larry ran product marketing and strategy for IBM's big data portfolio, including Hadoop and Streaming technologies and spent considerable time with IBM's data warehousing business launching IBM's first family of data warehouse appliances.
Larry holds an MBA with concentrations in product management and entrepreneurship from Kenan-Flagler Business School (UNC) and a Masters of Computer Science from North Carolina State University.
Derek S. Kane, Enterprise Systems Engineer, Cloudera, Inc.
The Road Less Traveled: Data Science with Big Data
Abstract: Walk down the road with us as we go from data immaturity to the eventual destination: The Road Less Traveled - Data Science with Big Data
Derek will discuss how big data can impact your organization, how to find use cases that can make a significant impact, and how you can take your staff down the road to real expertise with Big Data and Data Science.
Bio: Derek Kane has spent the last 20 years building solutions with data. Before joining Cloudera, he spent ten years with a large financial services company where he was a Lead Architect. As a part of the Innovation team, Derek led the creation of Big Data solutions for an organization that managed $2 trillion in assets. He has also built out multiple Centers of Excellence covering Business Intelligence and Data Visualization. He is a patent holder for an application that manages Total Cost of Ownership of technology solutions. Derek has worked at Cloudera as a Systems Engineer since 2015 and is based in Columbus, Ohio. Derek holds a BS in Business and Economics from Lehigh University.
Keynote speakers
Thornton May, Author, Educator, and Futurist, Executive Director, IT Leadership Academy
Big Data, Machine Intelligence and the Future of Work
Abstract: The managing director at a White-Shoe strategic consultancy frequently counsels Global 20 enterprises, "You need a strategy for strategy." A guest panelist on a Sunday morning political talk show likes to remind viewers, "There is a lot of politics inside politics."
As a futurist charged with keeping an eye out for early signals of high impact trends I can safely say that most organizations need to start paying attention to the data about data – specifically how data and analytics surfaces a new division of labor in the modern workplace. In addition to deciding which human does what, executives have to determine which tasks are best conducted by advanced analytics in smart machines/algorithms.
Bio: Thornton May began his career as an anthropologist, studying tribal behavior in the modern Japanese corporation. Fascinated with the Japanese ability to observe, orient, decide and act (i.e., move data) faster than competitors, he returned to the U.S. and earned his masters of science with a concentration in cognitive science at Carnegie Mellon University. He apprenticed with über-futurist Alvin Toffler, assisting in creating the national digital strategies for Singapore, Korea and Mexico. In each national plan, high-speed data analysis figured prominently.
In his most recent book, The New Know: Innovation Powered by Analytics he analyzes what organizations know; how they come to know; and how they act upon that information—or lack thereof. May delivered the inaugural keynote at the first ever Data Science Summit. He designed and delivered the first Big Data webinar in Russia in association with the Skolkovo School of Management.
His writings, reviewed as having "Jeffersonian acoustic power," have appeared in The Harvard Business Review, TheWall Street Journal, The Financial Times, Computerworld, India Today and the South China Morning Post.
Stuart Aitken, Chief Executive Officer, 84.51°
The Data Revolution
Abstract: How can the information you collect be beneficial to your customer and your business? We'll explore the basic principles of data analysis and how to view information through the customer's lens. Stuart will share how data builds brand loyalty and can create customers for life. We'll take a look at the right way and the wrong way to reward new and existing customers for the behavior you seek. It's not all about cost.
Data is useful to every size and type of business. Hear us share the best practices to collecting, connecting and using data.
Bio: With an extensive background in technology and marketing, Stuart Aitken is a firm believer in the power of the customer and the subjective concept of loyalty. Previously Aitken served as CEO of dunnhumbyUSA, Executive Vice President and Chief Marketing Officer for arts-and-crafts retailer Michael's Stores. For nearly a decade, he managed loyalty marketing, data analytics, innovation, and category management at North American grocery retailer Safeway.
As dunnhumbyUSA CEO Aitken led the company's growth as a leader in personalization, helping clients such as The Kroger Co., Macy's, Coca-Cola, General Mills, and Procter & Gamble find success by rewarding and retaining their best customers.
Aitken holds a bachelor's and a master's degree in Information Management and also worked as a software industry consultant and as a technology professor.
Industry-focused track sessions
Retail and Consumer Analytics: Track Chair Dan Whitacre, Senior Director of Enterprise Data Strategy, Kroger
Health Care Analytics: Track Chair: Denise White, Director QI Analytics, Cincinnati Children's Hospital Medical Center
Supply Chain Analytics: Track Chair: Diana McHenry, Strategic Account Manager, Supply Chain Solutions, Llamasoft
Finance and Insurance Analytics: Track Chair: Steve Slezak, Director Carl H Lindner III Center for Insurance and Risk Management, Associate Professor, University of Cincinnati
Bonus Analytics Track: Track Chair: Glenn Wegryn, Executive Director, UC Center for Business Analytics
Keynote speakers
McKay Curtis, Sr. Principal, Decision Science Team, Walt Disney Company
Applying Analytics: It's More than Magic
Abstract: Providing great analytics is not enough by itself to ensure it is applied by your client. Having an engaged client throughout the development process can ensure that analytics tools make their way into the daily lives of end users. In this talk, some best practices to achieve this are discussed. This has proven to be very fruitful for the Disney Decision Science team and two examples are described to illustrate the power of client engagement to ensure successful adoption of analytics tools.
Bio: McKay Curtis is Senior Principal on the Decision Science Team at the Walt Disney Company. His current focus is to improve business practices for partners at Disney through the integration of predictive and prescriptive analytics into daily work processes. Prior to joining the Walt Disney Company five years ago, McKay worked as a postdoctoral research associate at the University of Washington developing statistical methods for the analysis data from Alzheimer's patients. McKay earned a Ph.D. in Statistics from North Carolina State University where he focused on Bayesian methods in variable selection and shape-restricted regression.
Jorge Silva, Senior Research Statistician, Developer, Enterprise Miner, R&D, SAS
A Roadmap to Predictive Analytics: Best-in-Class and Emerging Techniques
Abstract: Analytics are ubiquitous in the business world, and picking the right method, algorithm or technology for the problem at hand can be a challenge. In this presentation we will review some of the best-in-class supervised and unsupervised methods available for a variety of applications, including market segmentation and rare event prediction. In addition, we will cover emerging techniques devised for highly challenging tasks, such as product recommendation and pattern recognition in images and video. Thanks to recent advances in machine learning–for instance, collaborative filtering, deep learning and ensembles–these problems are now tractable at scale using commodity hardware.
Bio: Jorge received his PhD in Electrical and Computer Engineering from IST Lisbon in 2007. He continued to be involved in academics as a senior research scientist at Duke University, where he applied statistical models to large-scale problems, e.g., unsupervised learning, analysis of multi-modal data, recommender systems and social networks. Since 2012 he is a Senior Research Statistician Developer at SAS, where he develops high-performance distributed machine learning algorithms for Enterprise Miner. He holds multiple US patents and has authored numerous articles in scholarly journals.
Dr. Dave Schrader, Teradata (retired)
Sports Analytics–What's New? What's Hot?
Abstract: This survey talk describes the current state of data analytics for 5 major professional sports – baseball, basketball, football, hockey, and soccer, as well as analytics used by trainers and strength coaches. Topics include:
Sport is Big Business – how much money is involved?
The field of Sports Analytics is hot – what's table stakes? What's cutting-edge?
How do analytics from traditional marketing apply to sports business operations?
How can video and sensor technologies provide opportunities for improving team operations?
What are the latest research results for individual and team play dynamics?
What can business people learn from sports analytics, and vice-versa?
Bio: Dr. Dave Schrader spent 32 years in engineering, advanced development, and marketing for high-tech companies, including 24 years at Teradata. His areas of expertise include parallel database systems, marketing and operations analytics, as well as Big Data. He recently retired but stayed on the Teradata University Network Board of Advisors, where he stays busy giving talks for faculty and students on business analytics and best practices. Since retiring, he has focused on sports analytics, attending conferences and debriefing experts to create teaching decks and reading assignments to help more students get interested in both the business and operations side of sports analytics, as well as statistics and computer science. Dr. Dave holds a Ph.D. in Computer Science from Purdue University and is a popular speaker world-wide.
Lunch sports analytics panel
Chris Calo, Senior Business Analyst, Cincinnati Reds
Geoff Smith, Analytics Advisor to the Cincinnati Bengals
Brandon Sosna, Director, Strategic Relations and Associate Director of Marketing, UC Bearcats
Moderated by Dave Schrader
Tutorials and solutions in predictive analytics
George Habek, Analytical Training Consultant, Global Academic Program, SAS
Demonstration of SAS Forecast Server using an applied example within the Health and Life Sciences industry.
George obtained his B.S. degree in Mathematics & Statistics from Loyola University Chicago and his M.S. degree in Applied Statistics (With Distinction) from DePaul University Chicago. He has more than 18 years of programming and statistical modeling with SAS® and over seven years of statistical modeling experience in database marketing. He also has expertise in statistical analysis, data mining, predictive modeling, text mining, forecasting, clustering, and survey analysis. His in-depth knowledge of SAS® tools includes BASE, STAT, ETS, Enterprise Guide, SAS Studio, Enterprise Miner, Text Miner, Forecast Studio, JMP, Visual Analytics and Visual Statistics.
Damon Ragusa, ThinkVine CEO
This session will focus on key challenges faced by marketers and their partners in marketing analytics. We'll cover marketers' context and our methodological approaches to attribution and optimization.
An accomplished entrepreneur and marketing technologist, Damon founded ThinkVine in 2008. Seeing an opportunity to innovate how companies evaluate the performance of their marketing in an ever increasingly complex environment, Damon led the development of what would become ThinkVine's flagship product. In early 2009, ThinkVine launched its marketing planning & optimization software and services to the marketplace. ThinkVine was subsequently selected as a leader in the marketing mix modeling space by Forrester Research, an independent research firm. Damon's responsibilities cover the overall leadership of and responsibility for the company's performance, driving ThinkVine's thought leadership platform and contributing to its long-term product vision.
A popular speaker known for his domain expertise and thought leadership, Damon is frequently asked to present at such conferences as ad:tech, American Marketing Association (AMA), Advertising Research Foundation and the Institute for International Research. Damon has held partner and senior level positions at management consulting, marketing science and software development firms. He holds degrees in Quantitative Studies and Psychology and has conducted advanced studies in both Business Administration and Computer Science.
Zahir Balaporia, CAP Solutions Partner, FICO
Integrating and Deploying Predictive Analytics for Speed, Scale and Stability: From scoring and classification tools, to the powerful capability of integrating predictive analytics with optimization. All of this in a platform that allows decision makers to interact with the models, visualize results and compare scenarios, while reducing development and deployment time. A win-win-win for decision makers, IT and analytics teams. Zahir Balaporia, Solutions Partner, FICO.
Zahir develops customer focused solutions within FICO's Decision Management Suite. With over 20 years of business and IT operations experience, he brings thought leadership to the development of advanced analytics solutions across analytical domains and industry verticals. He also specializes in change management associated with deploying process disruptive technologies. Before coming to FICO, Zahir was Director of Advanced Planning and Decision Sciences at Schneider, a leading provider of truckload, logistics and intermodal services. His team specialized in the application of advanced analytical techniques for operational, tactical and strategic decision support across the enterprise.
Zahir is a Certified Analytics Professional through INFORMS. He is actively involved with INFORMS serving as President of the Analytics Section, and has served on the advisory council for the Business Analytics Conference for the last nine years. He is acknowledged in the books Competing on Analytics by Davenport and Harris, and The New Know by Thornton May. Zahir has a BS in Computer Engineering, an MS in Industrial Engineering, and is completing an MS in System Dynamics.
Keynote speakers
Sarah Denman, Vice President, Insights, and Jillian Payne, Director, Analytical Development Program, 84.51o
An Organization's Journey to Build Analytic Expertise
Abstract: Sarah developed the analytic training program a few years ago at dunnhumby and has a good handle on what is required to build analytic chops in an organization. She will describe how their organization got started developing a large scale analytics training program for new hires before handing it over to Jillian, who will talk about her role in expanding the program beyond just new hires to the entire analytical community at the company and beyond.
Bios: Sarah Denman has a passion for both analytics and teaching. She has spent over 7 years analyzing transactional data for dunnhumbyUSA and 84.51°, and prior to that she spent 5 years teaching mathematics and statistics at Miami University. During her time with dunnhumbyUSA/84.51°, she has had a variety of experiences, including the opportunity to develop the first analyst new graduate training program. In her current role, she leads a diverse team of insights analysts who focus on pricing strategy for both retailer and CPG partners. Sarah holds a Bachelor of Arts in Sociology and a Masters of Science in Statistics from Miami University. In her spare time, Sarah loves spending time with her husband and four children. On weekends, she can usually be found at a soccer field cheering on one of her kids. She also enjoys traveling and attempting DIY home improvement projects.
Jillian Payne graduated from Miami University in 2009 with a degree in Marketing and Decision Sciences. Upon graduation, Jillian joined 84.51° (previously dunnhumbyUSA) as an Analyst working across various parts of the business from helping Kroger get Assortment right for their best customers to answering custom analytics questions for our CPG partners. After spending four years in Analysis, she "off-roaded" for 2 years in a more commercially-focused Solutions role helping our clients understand the best solution to answer their business questions and helping the organization innovate the next solution we need to offer for our clients. Recently, Jillian has returned to Analysis where she is leading the Analyst Development Program for new hires and beyond.
Andy Kriebel: Head Coach at The Information Lab's Data School
Good to Great–Tips for Helping to Become Great with Data
Abstract: Data is everywhere. But unless you have the skills to make sense of the data, then it's merely a pile of numbers that take up space on your hard drive. To truly become great with data takes commitment, focus, passion, and specialized set of skills.
In this presentation, Andy Kriebel will review the tips that helped him learn about data visualisation, how he applied that to his work and life, and how you can get to the next level. Andy will then talk about how this passion led to the creation of the first "Data School" for learning Tableau and Alteryx, what they're doing at the Data School, how these people will become the next generation of great data analysts, and what you can learn from their experience.
Bio: Andy, a three-time Tableau Zen Master working hard to make it four, stumbled upon Tableau in 2007 when he was desperate for help to quickly create dashboards using SSAS cubes. Since then, it's been Andy's personal mission to help as many people as possible "see and understand" their data with Tableau, which is the focus of his role as Head Coach at The Information Lab's Data School.
In August 2009 he launched vizwiz.blogspot.com, which provides examples of data visualization best practices, methods for improving existing work, and tips and tricks with Tableau Software. He writes two weekly series: Makeover Monday and Tableau Tip Tuesday. He also recently launched datavizdoneright.com, a site created to highlight data visualisation best practices, and is ½ of the website dear-data-two.com.
Away from Tableau, Andy enjoys spending time with his wife and four children being tourists in their own town. You might find Andy running the streets of London, playing football, or cheering on his beloved Arsenal in a local pub. One of Andy's goals is to become to low handicap golfer at The Information Lab.
Jeff Goldman, Associate Director Enterprise Data Science at Procter and Gamble
Developing Exceptional Analytic Talent
Abstract: Analytic and Data Science Organizations drive critical competitive advantage for corporations. To leverage this potential, a company needs to build an organization that combines detailed technical and business expertise, and that has executive sponsorship that pulls them into the most critical problems of the enterprise. This presentation will look at the growth of analytics at P&G and strategies to start-up, train, operationalize, and grow analytic organizations.
Bio:Jeffrey Goldman is Associate Director of Enterprise Data Science, leading P&G's Big Data Analytics and serving as analyst to P&G's leadership.  In recognition of his sustained analytic contribution to P&G, he was inducted into P&G's CIO Circle.  Before his current role, Jeff led Business Analytics for Global Markets and the Western European Analytics Organization and founded and led the Market Analytics group for China and Product Supply Analytics for Asia.
Jeff was born in Cincinnati and holds a BA in Economics and a Masters in Operations Research from Cornell University. He lives in Cincinnati with his wife and son.
Rex Daisey, Data Scientist at E.W. Scripps
Beyond Technical Skills - Build Your Domain Knowledge
Abstract: This talk stresses the importance of understanding the business environment in order to have a foundation to get great actionable insights from Analytics. While it is true that true analytic talent is a requirement the success of an analyst and an analytic team requires far more domain knowledge.
The presentation will help attendees:
Learn the business – understand and map the competitive environment; use financial reports to get key metrics and hit the ground running.
Manage expectations and keep your learning agenda goals focused using 'The First 90 Days' approach by Michael Watkins.
Learn industry trends by watching interviews and reading popular blog posts.
Bio: Rex Daisey brings over 15 years of data analytics and business intelligence experience. He is a practitioner drawing on experience leading and mentoring analytics teams in several industries: publishing, higher education, pharmaceuticals, financial services and broadcasting. Through this regular changing of environments Rex has developed and refined several techniques to quickly learn and add value.
In his spare time Rex enjoys giving back through skills based volunteering for non-profit organizations, spending time with his wife and six year old son, and following baseball. Rex holds a Master of Business Administration (MBA) from Xavier University, an undergraduate degree from Purdue University and a Professional Certificate in Risk Management from Stanford University.
Keynote speakers
Dr. John Elder
The Peril of Vast Search (and How Target Shuffling Can Save Science)
Abstract: It's always possible to get lucky (or unlucky). When you mine data and find something, is it real, or chance? The central question in statistics is "How likely could this result have occurred by chance?" Ancient geniuses devised formulas to answer this question for special-case scenarios. Yet, their calculus only applies to quaint, handmade analyses where a few hypotheses are considered. But modern, predictive analytic algorithms are hypothesis-generating machines, capable of testing millions of "ideas." The best result stumbled upon in its vast search has a much greater chance of being spurious. Such overfit is particularly dangerous, as it leads one to rely on a model molded to the data noise as well as signal, which usually is worse on new data than no model at all. The good news is an antidote exists! John Elder will explain the simple breakthrough solution that's rarely employed, but being rediscovered in leading fields. He will illustrate how to use the resampling method he calls "target shuffling" in multiple learning scenarios, showing how it calibrates results so they are reliable. Bottom line: Honest data science is needed to save experimental science!
Bio: Twenty years ago, John Elder founded Elder Research, America's largest and most experienced analytics consultancy. With offices in Charlottesville, Baltimore, and Washington, DC, they've solved hundreds of challenges for commercial and government clients by extracting actionable knowledge from all types of data.  Dr. Elder co-authored 3 books -- on practical data mining, ensembles, and text mining -- two of which won "book of the year" awards.  John has created data mining tools, was a discoverer of ensemble methods, chairs international conferences, and is a popular workshop and keynote speaker.  Dr. Elder earned Engineering degrees from Rice and UVA, where he's an Adjunct Professor. He was named by President Bush to serve 5 years on a panel to guide technology for national security.
Stephen Few
Signals
Abstract: There is no shortcut to enlightenment. Better decisions can only come from better understanding. Information technology does not hold the key to better decisions, we do. Technologies can augment our thinking, but cannot replace it.

The computer has ushered in a new "data age." The "information age" is yet to come. For this to happen, we must use better technologies more intelligently. Most data is noise. With more data comes more noise but not necessarily more signals. More important than gathering more data, we must learn to distinguish signals from noise. The longer we wait, the harder this will become. While there's still a chance, we must turn up the signals and turn down the noise. In this presentation, Stephen Few will introduce what's needed to do this.
Bio: Stephen Few has over 20 years of experience as an innovator, consultant, and educator in the fields of business intelligence (a.k.a. data warehousing and decision support) and information design. He focuses on the effective analysis and presentation of quantitative business information. Stephen is recognized as a world leader in the field of data visualization.
Track speakers
Glenn Wegryn
Built to Last: What's Your Analytics Strategy?
Abstract: So you've sold-in Analytics to your organization, bought the software, attended the conferences, (think you) understand Big Data and have delivered a modest, but insightful analysis.  Great start!  Now get ready to roll up your sleeves to figure out what your Act II will be, and more importantly how to sustain the impact and ultimately gain the competitive advantage analytics offers.  This session, led by a seasoned practitioner, will discuss three keys to achieving long term success in analytics: Strategy, People and Relevance.
Bio: A dynamic and engaging speaker, Glenn Wegryn has been an evangelist for analytics for over 30 years.  Notably, he re-built the Advanced Business Analytics practice at P&G into a world-class, award-winning organization. Now retired from P&G, he actively consults and coaches on analytics and supply chain strategy and design. Glenn is a regular invited speaker at major conferences.  He holds a BS in Quantitative Analysis from Indiana University Kelley School of Business and is a Certified Analytic Professional by The Institute for Operations Research and Management Science (INFORMS) and currently serves as President of the Analytics Section of INFORMS.
Doug Meiser
Growing an Analytics Team
Abstract:  Analytics talent is in short supply. Learn about the way that Kroger's Operations Team successfully constructed a mathematically diverse team to create a sustainable competitive advantage.
Bio:  Mr. Meiser is proud to be the founding member of the Operations Research Team at The Kroger Company. The Operations Research team has delivered world-class solutions in innovation, queuing, inventory, facility layout, manufacturing analysis, and many other disruptive solutions. In 2013, Doug was honored as a Franz Edelman Laureate for the Operations Research Team's work in inventory; the medal is given to men and women who distinguish themselves with their significant contribution to applied analytics. He was honored in 2014 for the company's rank at the number three spot in the Information Week Elite 100 for the Kroger QueVision system. Doug obtained his B.S. in Mathematics and Physics and his MBA from Northern Kentucky University. Doug enjoys coaching the micro-soccer team for his kids.
Laura Harris
Evolutionary Analytics Enablement
Abstract: Enabling a self-service model may be one of the most gratifying movements that a data executive can make. At American Modern Insurance Group, the demand for ad hoc reporting had well outpaced the team's capacity, leaving true skill sets underutilized. With this realization, Laura Harris proposed and executed a strategic vision to limit her team's reporting resources in the short term in order to enable the business long term. In this session, Harris uncovers the keys behind balancing immediate frustrations while staying the course and delivering on a greater promise – self-service in the hands of the business customer to enable insight driven operational and strategic decision making.
Bio: Laura H. Harris, CIC is Vice President of Business Intelligence & Analytics at American Modern Insurance Group. With American Modern Insurance Group for 21 years, Laura has held a variety of positions in Product Development, Underwriting, Operations and now Business Intelligence. Laura is a co-developer of the company's five year Enterprise Data Warehouse and Business Intelligence Strategy and leads the team responsible for supporting 1,300 internal analytics business users as well as 700+ external partner users. She is a graduate of the University of Cincinnati, holds the designation of Certified Insurance Counselor and is currently pursuing her designation as a Chartered Property and Casualty Underwriter. She is a resident of Ft. Thomas, Kentucky with her husband, and is the mother of a senior in high school and first-year medical school student.
Kelly Martin
Designing Dashboards to Delight
Abstract: For far too long, business dashboards seem to have been designed to purposely abuse and confuse their users. The recent explosion of 'beautiful' web data visualizations has the pendulum swinging widely in the other direction… beautifully designed, but not necessarily informative or useful for business. Our job as dashboard builders is to create a cohesive and accurate information message that can stand alone in a room without us there to interpret. In this session we'll explore how to apply meaningful design to dashboards in a way that effectively communicates the data, highlights the insights and also provides enough beauty to draw the user in.
Bio: Kelly has been working as a senior data analyst since 2000 and has an education in demography; the study of population patterns and behaviour. (MA 2001). She has worked in health care (public health, cardiology), child protection services, and telecommunications and is skilled in social research methods, statistics, SQL and Tableau. Kelly has been Tableau Zen Master for two consecutive years, 2013 and 2014. Kelly's visualization was featured in the Keynote at the last Tableau conference and was also mentioned in GeekWire. She authors VizCandy.ca, "at play in the world of data visualization", focusing on designing Tableau dashboards.
Jeffrey A. Shaffer
Last Call at the Bar [Chart]
Abstract: What happens when a data visualization expert walks into a bar? We've heard many times that bar charts are great visualization tools, but this chart type has some limitations. This session will focus on variations of the bar chart and line chart and alternative chart types that can be used to visualize data, while still taking advantage of the strengths of the visual system. We will discuss the pros and cons of these various alternatives and show real-world examples from a number of data visualization designers.
Bio: Mr. Shaffer is Vice President of Information Technology and Analytics at Unifund and has been instrumental in the creation and development of the complex systems, analytics and business intelligence platform at the compny. Mr. Shaffer holds a bachelor of music and a master of music degree from the University of Cincinnati and an MBA from Xavier University where he was the winner of the 2006 Graduate Student Scholarly Project in Research. Jeff is also Adjunct Assistant Professor at the University of Cincinnati in the Carl H. Lindner College of Business teaching a graduate-level course in Data Visualization. He is a regular speaker at conferences, symposiums, universities and corporate training programs on the topics of data visualization and data mining, and also teaches data visualization at the KPMG Advisory University.
Ryan Sleeper
Data-Driven Storytelling: Tips from a Tableau Iron Viz Champion
Abstract: How do you get the most out of your descriptive dashboards when you're not always there to actually describe the stories in your data to stakeholders? Former Tableau Iron Viz Champion, Ryan Sleeper, is here to share fifteen actionable tips on balancing design, data visualization best practices, and functional requirements to get the most out of your company's descriptive analytics. Ryan believes that without some consideration to the intangible aspects of data visualization, your descriptive analytics practice is destined to fail. This session is for anyone who wants to improve their storytelling to maximize the effectiveness, adoption, and business impact of their dashboards.
Bio: Ryan Sleeper is Director of Data Visualization at Evolytics, a full-service digital analytics consultancy out of Kansas City, where he has worked with data-driven brands including TurboTax, Mint, Roku, Sephora, Dr Pepper, and the Atlanta Hawks, among many others. Outside of his day job, Ryan enjoys creating unique sports data visualizations that have led to several notable Tableau recognitions including 2013 Elite 8 Champion, two 2013 Top 25 Tableau Public visualizations, 2014 Elite 8 Sports Viz Finalist, 2014 Top 5 Tableau Public visualization, and 2013 Tableau Iron Viz Champion. His work has garnered attention from popular websites including The Guardian, ESPN, and Grantland. He is a lifelong Kansas City Chiefs and Kansas City Royals fan.
Ronald Dravenstott
Geisinger Health Systems Uses Predictive Modeling to Mitigate No-shows
Abstract: No-shows, patient appointments that are scheduled but not completed, cost Geisinger Health System (GHS) over $20M annually. GHS has created and implemented a No-Show Predictive Model (NPM), an Artificial Neural Network-based model that identifies patients likely to no-show and enables proactive targeted interventions. The NPM and targeted intervention have been integrated with the Electronic Health Record and tested through a randomized controlled trial which showed a 24.9% relative reduction in the no-show rate. Subsequent to the randomized controlled trial, GHS has expanded the NPM to 40+ clinics. The impacts of the NPM are: 1) former no-showing patients receive care, 2) patient access to care is improved, and 3) clinics operate more efficiently. The NPM targeted interventions are projected to prevent over 5,000 no-shows annually.
Bio: Ron Dravenstott MS, Senior Modeler-Operations Research, Geisinger Health System, has been an Operations Research Practitioner at Geisinger Health System (GHS) since 2011. He received his Master of Science (2012) and Bachelor of Science (2009) in Industrial and Systems Engineering from Ohio University. In addition to his work on no-shows to outpatient appointments, while at GHS Ron has improved predictions for surgical case durations, implemented a short-term inpatient bed demand forecasting tool, and developed an Emergency Department discrete-event simulation model. Prior to joining GHS, Ron was a research assistant at Ohio University developing manufacturing cost estimation software for General Electric Aircraft Engines, Electric Power & Water Systems.
Erick D. Wikum
Tales from the Trenches of Predictive Maintenance
Abstract: The ultimate goal of predictive maintenance is to identify and address impending failures before they occur. Proliferation of low cost sensors producing reams of data provides the basis for significant progress towards that goal. And yet, significant challenges exist to harness sensor and other data to predict and diagnose failures. This presentation examines several such challenges related to interpreting data and moving from detection to action in the context of real world case studies.
Bio: Erick D. Wikum is a Principal Scientist within the TCS Innovation Lab in Cincinnati, OH. He focuses on applied supply chain research, interacting with leading universities, other TCS labs and corporate partners. Dr. Wikum has over 20 years of experience in applying Operations Research and analytics techniques to help people and organizations make better, data-driven decisions. His primary application area has been freight transportation, with expertise in airlift, rail, truckload trucking, truck-rail intermodal, third-party logistics, freight brokerage and pipeline transport.
Denise White
Predictive Analytics: What are the possibilities in health care?
Abstract: Over the past decade, the influx of electronic medical records in health care has opened up new horizons for deployment of analytics in the healthcare industry, especially in the area of predictive analytics. Improved data access and technology allows predictive modeling to answer many questions and permits proactive response that was not previously possible. Utilizing predictive analytics in both a static and real-time environment, we can answer many questions. What is the probability that a patient will be readmitted? When might an employee experience an on-the-job injury? What number of specialized nurses will we need in 2 days? How many patients are expected to be admitted/discharged on a particular day? When will we need to build additional ICU capacity? We will discuss the current methods and tools that we are using at Cincinnati Children's Hospital to integrate predictive modeling into daily activities and explore the future potential in the industry.
Bio: Denise White is an Assistant Professor/Director of Quality & Transformation Analytics in the James M. Anderson Center for Health Systems Excellence at Cincinnati Children's Hospital Medical Center. In her current position, she manages the analytic team supporting quality and transformation analytics across the hospital. The team provides expertise in statistical process control (SPC), performance measurement and reporting, and advanced analytics along with providing coaching and training in quality improvement analytics. Dr. White is a graduate from the University of Cincinnati's College of Business where she received her PhD in Operations Management with a focus on Healthcare Operations. She holds a B.S degree in Mathematics and Computer Science along with an MBA. Dr. White's research interests lie in the area of capacity management, hospital flow, scheduling, and advanced analytics.
Chris Stromblad
StratBAM: Geisinger Health System's Strategic Bed Analysis Model
Abstract: How do executives best utilize their most expensive resources and deliver value in a highly variable environment? At Geisinger our high level decision makers are faced with this question when deciding how many beds are needed to ensure the right care at the right time for our patients. Studies have shown that elongated emergency room wait times until inpatient admission (>6 hours) are associated with an increased risk of mortality. In addition, the initial cost of an inpatient high acuity bed can be as high as $1 million, emphasizing the need for an analytic approach to support all bed capacity decisions. This presentation will detail how our team:
Analyzed patient flow data (>70,000 inpatients) from our electronic health record
Understood the detailed patient placement processes and the market forecast methods
Developed, validated, and applied StratBAM
Transformed a decision making process to be strategic, objective, data driven, and robust
Bio: Christopher Thomas Strömblad is a Senior Operations Research Modeler at Geisinger Health System's Division of Clinical Innovation and a research associate at the Geisinger Center for Healthcare Systems Re-Engineering. At Geisinger, Chris has optimized outpatient clinic and physician scheduling with the objective of improving access to care and seeing more patients using Mixed-Integer Programming. Chris has also provided strategic decision support to multi-million dollar inpatient bed capacity challenges at times of hospital expansion and renovation.
Prior to Geisinger Chris worked at Accenture Copenhagen as part of a team of consultants and developed an IT-Vision for Save The Children Denmark.
Chris serves as a Councilor for the INFORMS Health Applications Society (HAS) and as Chair for the INFORMS HAS Practitioner Engagement Committee. Chris has a Master of Science Dual Degree in Industrial Engineering and Operations Research from The Pennsylvania State University and a Bachelor of Science in Engineering Mathematics from The Technical University of Denmark.
Zahir Balaporia
Real Time Dispatch Optimization
Abstract: Optimization is at the core of Schneider Intermodal's driver dispatch process. At peak volumes the optimization matches thousands of hours of capacity with thousands of shipments, creating a very large and complex optimization problem to solve in real time. The data changes continuously based on updates from drivers, updates from railroads, updates from container sensors, changes to freight availability, and plans that are running ahead or behind schedule. This talk will cover:
An introduction to the technology framework, problem partitioning, and parallelization used to solve the optimization problem.
The change management program used for training frontline and upstream users.
The use of Hadoop to store optimization log files and the potential to use the data to feedback into the optimization process.
Successes and continuing challenges in deploying a semi autonomous real time dispatch optimization system.
Bio: Zahir Balaporia is Director, Process and Technology at Schneider, a premier provider of transportation, logistics and related services. He is responsible for implementation of business optimization technologies and related processes within the company's Intermodal division. Prior to moving into the Intermodal line of business, he led the corporate Decision Engineering Team, which specializes in the application of advanced analytics for operational, tactical and strategic decision support. A Certified Analytics Professional with more than 20 years of experience, he is acknowledged in the books Competing on Analytics by Davenport and Harris, and The New Know by Thornton May. Zahir has an MS in Industrial Engineering from Purdue University and a BS in Computer Engineering from Clarkson University. He is pursuing an MS in System Dynamics from Worcester Polytechnic Institute.
Kevin Norwood
Bio: Research fellow at Procter & Gamble.
Keynote speakers
Andy Kriebel: Data Visualization Guru, Facebook
From Insights to Actions - Using Big Data to Drive Market Changing Decisions
Abstract: In 2008 during the keynote for the first Tableau Customer Conference, Stephen Few said "Our problem is not a lack of data, it's our inability to make sense of what we have." This simple statement resonated with Andy and he took it to heart in all of his future projects. When he began a new role at Coca-Cola in 2010, he wanted to use data visualization to "show" some of Coca-Cola's biggest customers their data. In this session, you will learn how Andy approaches projects to go from data to insights to actions using rapid-fire analytical techniques, some of which led to multi-million dollar wins!
Bio: Andy Kriebel is a data visualization guru and Tableau expert at Facebook. He is also the creator of vizwiz.blogspot.com, a popular data visualization blog and a Tableau Zen Master. Andy's foray into data visualization began with building project management dashboards for teams in Vietnam in 2005. His passion exploded when he began using Tableau in 2007. Since then, his drive has led to a life-changing opportunity at Facebook. In August 2009 he launched vizwiz.blogspot.com, which provides examples of data visualization best practices, methods for improving existing work, and tips and tricks with Tableau Software.
Jude Schramm: Chief Information Officer, Digital: GE Aviation
The Industrial Internet: How GE is Optimizing Assets and Operations with Big Data and Analytics
Abstract: Our vision for the Industrial Internet is simple. It's a connected network of intelligent machines – both brilliant GE machines and others – working the way they are intended to work: on schedule, reliably, efficiently, safely and securely – all with no unplanned downtime. Learn how GE is transforming the way we work by increasing the connected capability of our brilliant machines.
Bio: Jude Schramm is the Chief Information Officer, Digital for GE Aviation. Named to this role in August 2014, he is responsible for defining one digital strategy across and leading IT strategy and support for Aviation's digital products and internal web services. Jude joined General Electric's Aviation division in 2001 as a project manager in the Aviation Services Fleet Management IT division. He became a certified black belt in 2004, and in 2007 was appointed IT manager of the Commercial Engines Operations division. In 2008 Jude became a certified Lean leader for GE Infrastructure, where he was responsible for cross-business synergy programs between GE Aviation and GE Energy.
Steven Pino, National Vice President of Business Analytics Services, North America, SAP
Reimagining Sports and Business with Big Data
Abstract: Hear how SAP helped the German national soccer team get a leg up in winning the 2014 World Cup and find out what this and other use cases can do for you. Get inspired as we discuss how Big Data is an opportunity to change how you work, play, and live by tracking new signals within digital noise. Imagine new ways of conducting business by hearing industry use cases to show examples of what you can achieve.
Bio: As the leader of SAP's Business Analytics services practice, his team is focused on ensuring customer success, outcome based solutions and driving partner enablement. Mr. Pino has over 25 years' experience working for industry leaders such as ADP, Cambridge Technology Partners, Business Objects and SAP. SAP customers represent 98% of the top 100 most valued brands in the world, and most recently made news during the 2014 World Cup when it's Sports Analytics solutions helped the German national soccer team use Big Data and analytics for competitive advantage to take top honors.
Steven brings a broad understanding of the application of business analytics to multiple industries and diverse stakeholders, supporting their efforts to continuously generate data-driven intelligence from connected things, people and devices – through Big Data, predictive analytics, enterprise mobility and cloud computing - to optimize business processes and automate operations for competitive advantage. Mr. Pino and his team of consultants are passionate about the incredible opportunity customers have to utilize today's technology and software to simplify everything so they are enabled to run better.
He attended the University of Cincinnati and graduated with BBAs in Information Systems and Business Management. He began his professional career as a Management Consultant for Ernst & Young LLP, where he worked as a staff and senior consultant in the Pharmaceutical practice.
Jeff Ficke: Senior Vice President, Payments Strategy & Innovation, Fifth Third Bancorp
Real-Time Cash Management in Financial Services
Abstract: Data analytics is having a dramatic impact on consumer and corporate cash management. Combined with the real innovation and product adoptions of Omni-channel market such as mobile payments, chip base cards and advancements in online banking, the industry is advancing well beyond remote check deposit and electronic money transfers. Hear about how Fifth Third Payments Organization is using data analytic solutions to fundamentally change the customer experience, accelerate receivables, more effectively disburse money & mitigate fraud for both consumers and business customers.
Bio: Mr. Ficke serves as Senior Vice President of Payments Strategy & Innovation Director for Fifth Third Bancorp. In this position, he oversees the strategic direction & evolution of Payments Strategy and Business Development for Fifth Third's Payments & Commerce Solutions division. The Payment & Commerce Solutions group represents close to $1 billion dollars in annual revenue to Fifth Third Bancorp. Mr. Ficke was previously the Director of Treasury Management from 2010 through 2013 where he lead a $450 million dollar line of business. Before that, he was Director of Central Operations, responsible for leading more than 2,500 employees handling Fifth Third Bank's back office functions and Call Center services to nearly six million customers.
Mr. Ficke brings 20-plus years of payments processing experience to his position. Prior to joining Fifth Third Bank, he was co-founder and executive vice president of GovConnect, where he led the company's transformation from a startup business to a national leader in payment processing solutions for clients including many local, state and federal agencies. GovConnect was sold to First Data Corporation in 2002.
Mr. Ficke received his bachelor's degree in Mechanical Engineering and master's in Mechanical Engineering from The Ohio State University. Mr. Ficke is a past president of the Gorman Heritage Farm Foundation. He has previously served as a board member of both the Epilepsy Foundation of Greater Cincinnati and the Cincinnati-Hamilton County Community Action Agency.