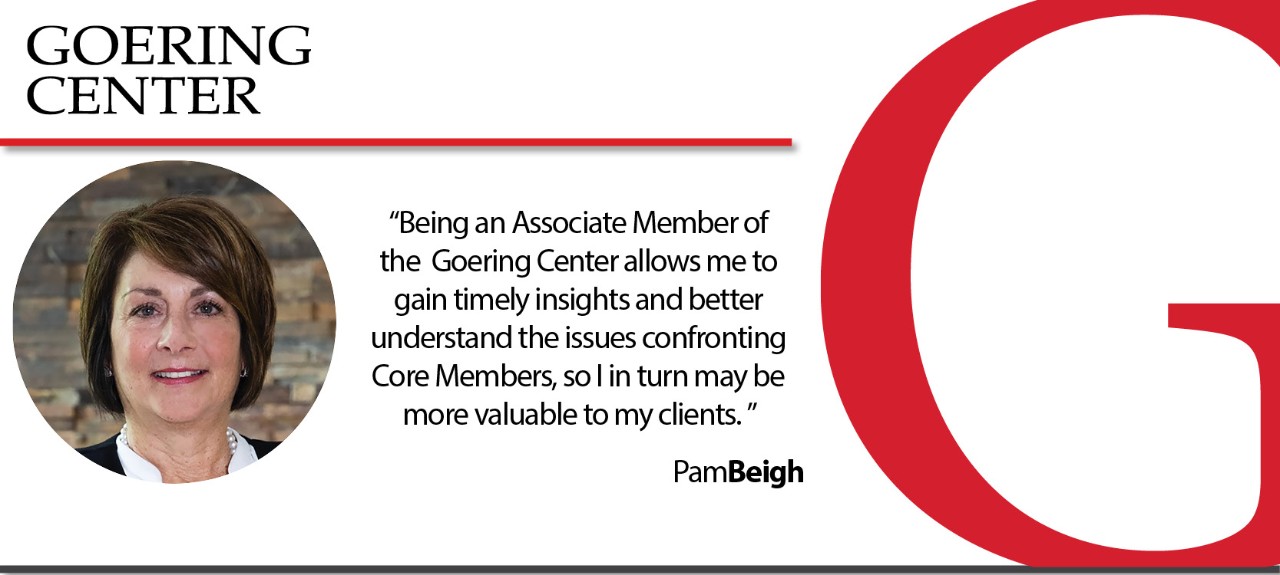 I've been an Associate Member of the Goering Center since 2012. Why? As a closely held company, the Leadership Development Institute has been invaluable as five of us have completed the program, and the Roundtable in which I participate in is a key part of our organization's success. This is an amazing community of privately held companies that allow for connections in meaningful ways that sometimes go beyond business.
Larry Van Kirk, Valuation Research Company
Gain insight, exposure, and visibility with the region's leaders
Associate Members have an active interest in the challenges and needs of family-owned and privately-held businesses (our Core Members), but pledge they will not solicit or promote their business to our members so that we may maintain a sales-free environment.
The Goering Center publishes a Professional Services Registry, where anyone seeking professional support or products can identify member firms with the right expertise.
For additional information on Associate Membership, please contact our New Member Engagemenet Director, David Miller, at 513-556-5648.